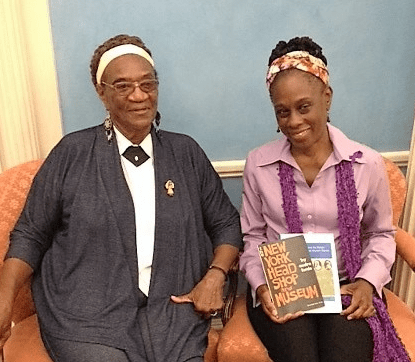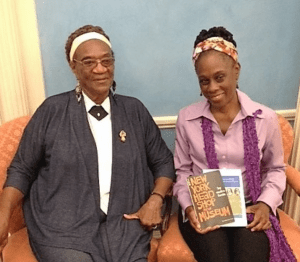 Local author Dr. Gloria I. Joseph's bio/anthology about Audre Lorde, New York state poet laureate, civil rights activist, Afro-Caribbean feminist and St. Croix resident until her death in 1992, has been nominated for a prestigious Lambda Literary Award.
"The Wind is Sprit: The Life, Love and Legacy of Audre Lorde," published in 2016, pays homage to the revolutionary spirit of Lorde and weaves together stories, memories and photographs from 50 contributors including Pennsylvania State Poet Laureate Sonia Sanchez and political activist and scholar Angela Davis. The writings of 12 Virgin Islands essayists and poets who were in some way touched by Lorde's worldly presence are also included.
Their contributions are important to the understanding of Lorde's connection to cultural and ancestral Caribbean history. "It gives me great pleasure to know that the Virgin Islands, its environment and peoples have contributed so much to this laudable recognition," said Joseph. Several of the local and international contributors to the book will be in attendance with Joseph at the awards ceremony on June 12 at New York University Skirball Center for the Performing Arts.
The Lambda Literary Awards affirm that lesbian, gay, bisexual, transgender and queer (LGBTQ) stories are part of the literature of the world. The Lammys, which receive national and international media attention, bring together 600 attendees to celebrate excellence in LGBTQ publishing. It is the most prestigious and glamorous LGBTQ literary event in the world.
Dr. Joseph, the great niece of Crucian philanthropist Casper Holstein, is a renowned scholar, who earned her doctorate in educational psychology from Cornell University. She is professor emeritus at Hampshire College in Amherst, Mass., and has lectured all over the world. She has spent the last year fulfilling invitations from the Schomburg Center for Research in Black Culture and major colleges and universities to discuss and promote her unique bio/anthology.