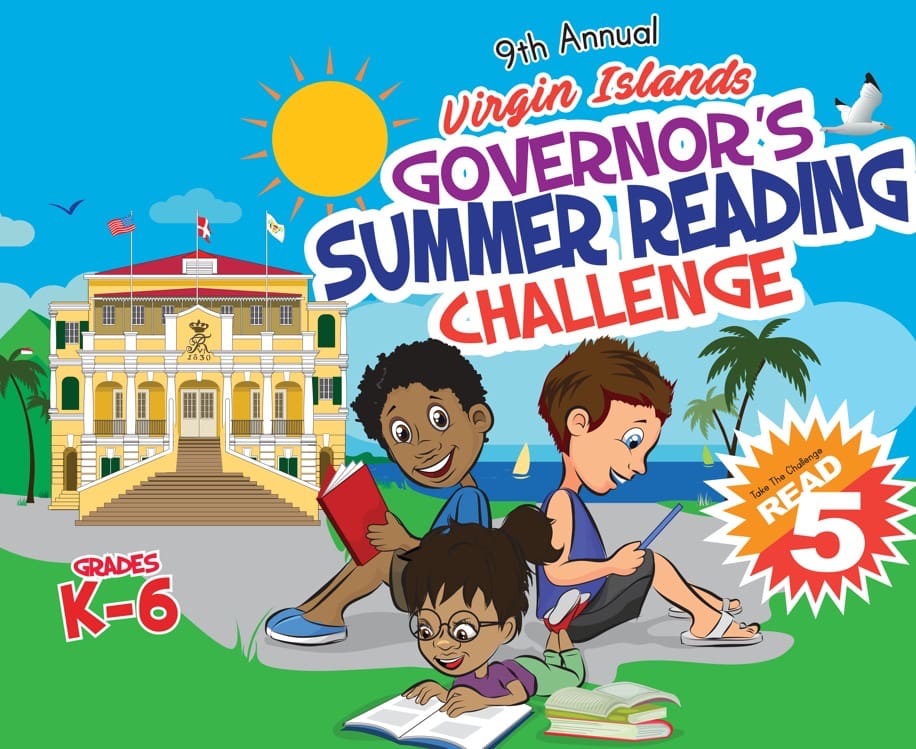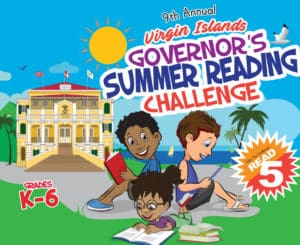 Summer break is nearly upon us and Gov. Kenneth Mapp is challenging the territory's students to spend time reading over their summer vacation, throwing down the gauntlet for the ninth Summer Reading Challenge.
Along with encouraging young Virgin Islanders to read for entertainment, personal enrichment and overall learning, the summer challenge helps students build their own personal libraries by distributing books for free. It will run from Monday, June 12 through Friday, Sept. 22.
The annual activity challenges students from kindergarten to sixth grade to read five or more books during the summer months in an effort to boost students' literacy. The national initiative enjoys participation from governors of all 50 states and territories, since Gov. John deJongh Jr. initiated it in the territory in 2009. In the U.S. Virgin Islands, students receive a packet containing two books, tracking sheets and a letter offering motivational words from the governor.
Unique to the USVI, all books for the territory's challenge are written and illustrated by Virgin Islands' or Caribbean authors.
In his letter to students, Mapp stressed the benefits of reading and the wide variety of books that are available.
"Books, after all, are written about every subject under the sun," he said. "Even fictional books will entertain you, stimulate your imagination and expand your vocabulary. It is up to each student to choose what books to read, but rest assured that any choice will expand your learning skills," he said.
This year, six new titles have been introduced to the Summer Reading Challenge, including "B is for Benye," "Spider in the Rain," "When the Trees Come Alive," "When I Grow Up," "With Grace," and "Sea Turtles of the Virgin Islands."
Launch events are planned at schools throughout the territory, on June 9, 12 and 13 and will feature Reading Challenge book authors, and officials from the Department of Education and the Office of the Governor.
More information on the 9th Annual Virgin Islands Governor's Summer Reading Challenge is online at www.readfive.org.