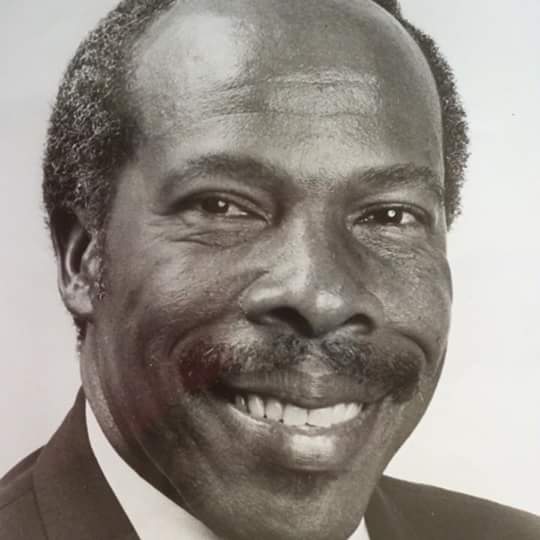 Flags at V.I. government buildings are flying at half-staff this week to pay respect to former senate president Capt. Bingley G. Richardson Sr., who died on May 27 at the age of 81.
In addition to his service in the 17th, 18th and 20th Legislatures, Richardson was known as a key figure in the development of the modern marine industry in the Virgin Islands.
He was the owner and operator of the Bomba Charger ferry vessel that ran between the U.S. and British Virgin islands, and later piloted government supply barges between St. Thomas and St. Croix. He also served as marine manager and security officer for the British Virgin Islands Ports Authority.
Richardson was also a founding member of the Free Beach Movement, which during the 1970s helped ensure public access to V.I. beaches and fought discriminatory practices by private interests during the tourism development boom.
"Bingley will never be forgotten for the strong stance he took on keeping our beaches open to the people of the Virgin Islands," Governor Kenneth E. Mapp said in a press release issued by Government House. "His work in being one of the founders of the Free Beach Movement helped to drive momentum in laws being passed protecting the rights of citizens to have free access to the Territory's shorelines."
Mapp said Richardson will "certainly live on in the annals of Virgin Islands history and in the memories of all those whose lives he touched."
Among Richardson's enduring accomplishments during his time in the senate in the late 1980's and early '90s were legislation that created the territory's current government seal, and securing the government's purchase of the West Indian Company.
In 2015, the 31st Legislature approved a resolution to honor Richardson for his achievements and contributions to Virgin Islands society.
He is survived by his sons: Bingley G Richardson III, Sekou O. Richardson and Taiwo K. Richardson; daughters: Janice C. Richardson, Laura L. Ofoha, Stephanie J. Richardson and Shirley A. Edwards; brother, David Richardson; sisters: Beryl Smith and Leona Williams ( New York), Daril Evans, Dawn Liburd and Deanna Richardson; brothers-in-law: Maurice and Roy Donovan, Carl Malone and Dr. Aimery Caron; sisters-in-law: Joyce Caron and Helen Edwards; 21 grandchildren; nine great-grandchildren; and many nieces and nephews too numerous to mention.
There will be a public viewing at the Virgin Islands Legislature from 4-7:30 p.m. on Friday, June 9. A second viewing will be held at 9 a.m. followed by a funeral service from 10-11:30 a.m. on Saturday, June 10, at Christ Church Methodist Church, Market Square. Interment will be at Western Cemetery No. 3.
.