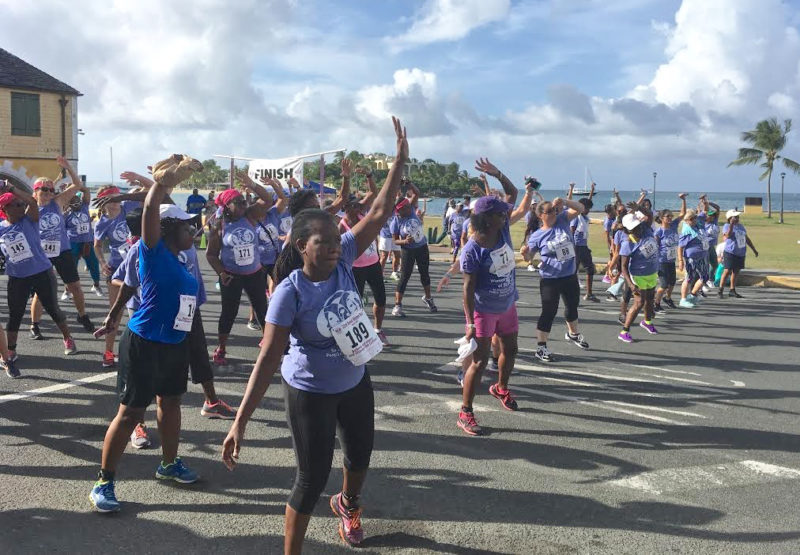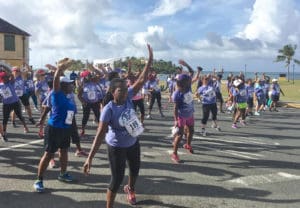 A diverse population came out Sunday, a very hot St. Croix June day, to take part in the 33rd annual Women Race, an event organized St. Croix Women's Coalition to benefit the survivors and victims of domestic violence and sexual assault.
Lavonne Wise, fundraising coordinator of the coalition, said 300 participants were expected at this year's race.
"Only women and girls can participate [as runners]. Men and boys can participate by buying a T-shirt and cheering on runners," she said.
The event found a way for everyone to participate. Mothers were able to register for the race with babies and strollers, very young runners ran alongside those who were much older, and those who preferred to walk the race were welcome as well. There were also many sponsors, family members, friends, spectators and volunteers that came out to help out and cheer on the participants.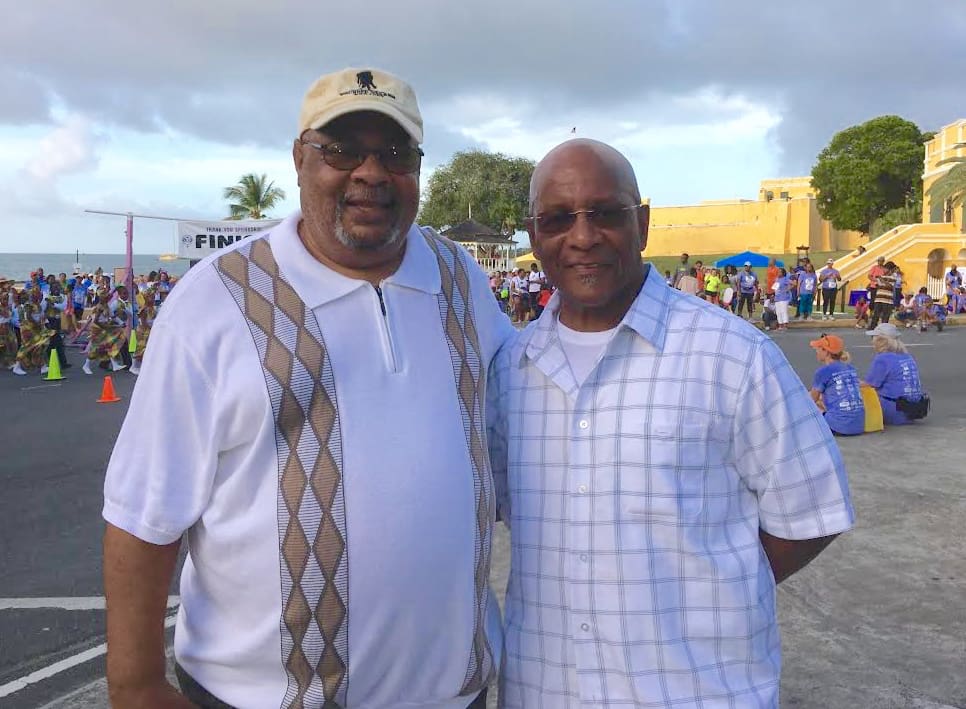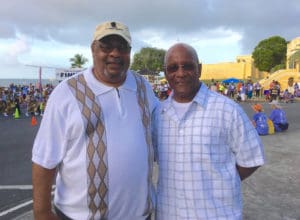 "I always wanted to give back to the community and I felt strongly about helping those who are victims of domestic violence," said Krystal Phillip, a volunteer, whose two children, Alana Peterson and Amir Phillip, were on hand to help out as well.
When asked why she runs each year, Lisa Gay, who ended up taking second place with her daughter, Charlie, in the "Mom's with Strollers" category, said she supports the Women's Coalition and the work they do and she really wants to raise awareness for their role in the community.
Men were able to participate in the race by cheering on the runners, and a fourth generation Crucian, Dwight Brady from Sion Farm, did just that. He even brought along his best friend, Ted Mills, who was visiting from Wyoming. Brady has been coming out to the Women Race for longer than he remembers and when asked why, his answer was a phrase that was heard throughout the afternoon, he wanted to "support the Women's Coalition."
This year, the race started at the National Park Site in Christiansted at the Customs house on King Street and ended at the Scale House on King street. The race alternates between Christiansted and Frederiksted every year. There are 11 age groups and three overall winners.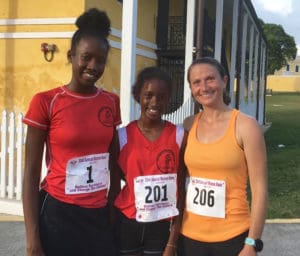 The overall winners were Michelle Smith who came in first, Bridget Klein, who placed second, and Mikaela Smith, who finished third.
To add to the family nature of the event, Mirelle Smith, mother of Michelle and Mikaela, took fifth place overall.
Asked why she runs, Michelle answered "It's fun" and said it's probably something that the family will do for a long time to come."
They also represented the St. Croix Track Club, which won the prize for "Group with Fastest Runners."
Klein, a teacher at Good Hope Country Day School, has run the race three times. She said she does it because it's "Raising money for a really good cause." Her school team, Good Hope Country Day School, won the "Group with Most Participants" Category.
Emy Thomas, who came in second place last year in the 80-89 age category, won the group this year. Lionel Downer of Rotary Club Harborside and Adjoa Young-Hinds were the master of ceremonies. And youth Quadrille dancers performed prior to the awards ceremony.
The Clothesline Project was one of the programs featured during the race. Shirts decorated by survivors and victims of domestic violence and sexual assault were hung along the race route to remind everyone of who the funds raised would benefit.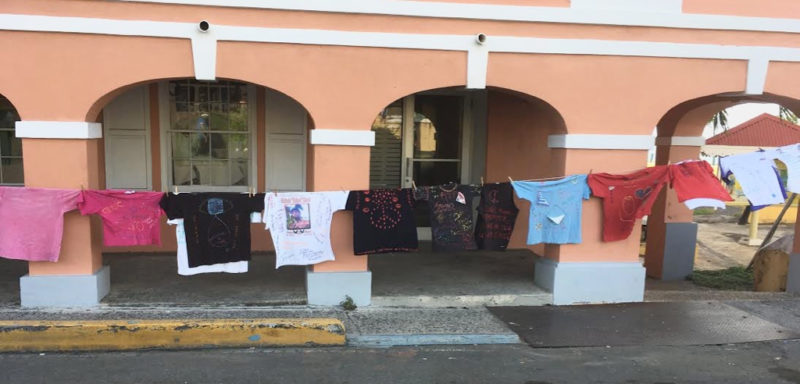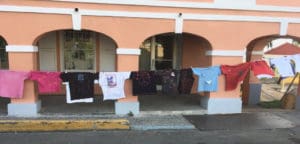 Clema Lewis, executive director of the Women's Coalition, said the race "is one of the few events that is all about the community."
"The race promotes community awareness by giving community members an outlet for positive community participation by participating in the race," Lewis said.
All proceeds benefit the programs and services the coalition makes available to victims and survivors of crime in the community daily for free. Lewis said the Women's Coalition is "about justice to help the victims."
The sponsors for this year's race were: Banco Popular de Puerto Rico, Continuum Care, Sunny Isle Developers LLC, Peppertree Terrace, Bank of St. Croix, ADT Security, FirstBank, Cindy and Murry Gerber, Sonya Ltd., Marshall and Sterling, TEAM Consultants, Caribbean Reservations, Sterisil International, Paradise Freight, Isle 95, Coldwell Banker STX, Plaza Extra East, Quality Auto Parts, Dr. Carolyn Merritt, Dr. Gary Jett and Blue Sky Real Estate.
Information on how to donate, get involved, or find other ways to help the Women's Coalition of St. Croix, is online at wcstx.org or available by calling 340-773-9272.