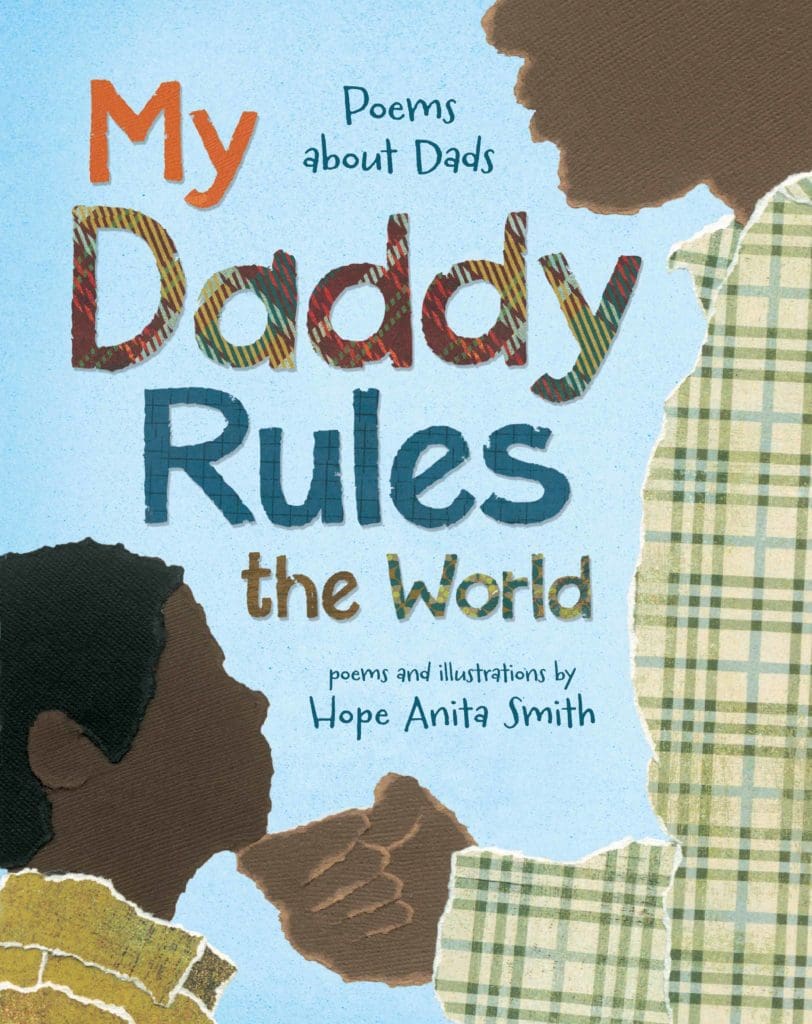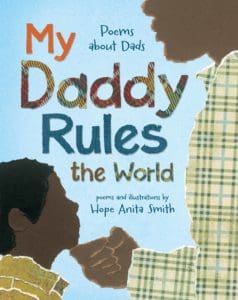 "My Daddy Rules the World" by Hope Anita Smith, © 2017 by Henry Holt & Co. Books for Young Readers. $17.99, 32 pages
Your Daddy is the King of the House.
He's the smartest person you know. He can run fast, jump high, and his words make things happen, he's strong, cool, and funny; he's always making you laugh. And with Father's Day approaching (June 18) Hope Anita Smith's new book "My Daddy Rules the World," lets kids read all about him.
Your daddy is many things to you. He's friendly as a puppy, he's a porcupine on his face, and he's a tickle octopus. He's tall as a giraffe, wise as an owl, and he gives the best bear hugs.
When he's taking a nap, you try hard not to make a peep. You sneak around and whisper, but there are times when you can't help it: your voice accidentally gets loud, the door might slam when you go outside, or something might be really funny, and you giggle. You try to hush, but when Daddy sleeps, he's noisy! It sounds like "horses galloping fast" or a "real horn that blows."
When he spends extra time with you, just you and Daddy, it's special. He makes a great breakfast, and he makes time to talk about what's important. And if you can't talk with him at home (because sometimes, Daddies go "far away" for awhile), you can write a letter and tell him everything. Add a poem or a prayer; he'll like that very much.
Your Daddy might give you a haircut outside, with a "backwards cape" wrapped around your neck. He might scoop you up, or balance you on his shoes so you can dance together to an old-school song. He plays with you and teaches you how to do things that are fun to do; he knows when to let go when you're learning to ride a bike, he shows you the value of a great book, and he helps you to remember to be good.
Your Daddy is the King of the House. And that's the way you like it.
Here's a certainty you can count on: every Daddy's Little Girl and Daddy's Boy will find something to love inside "My Daddy Rules the World."
They're going to enjoy the poems; that's how author Hope Anita Smith presents each chapter and sentiment of a father's love for his child, and vice versa. Those rhymes are simple and sweet, and they celebrate the everyday. It's also nice to find poems that are specific to children whose fathers are temporarily absent, and one that speaks subtly of fathers who work late hours. Both boys and girls are equally represented here, which is likewise a very nice touch.
Children will also appreciate Smith's artwork: each picture is created with torn paper, an art form that's interesting to look at, as well as to try at home.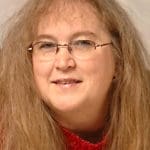 This is a great book for kids to read to Dad, for Dad to read aloud, or for sharing with Grandpa, too. No matter how you
enjoy it, "My Daddy Rules the World" is fit for any Papa's prince or princess.
______________
The Bookworm is Terri Schlichenmeyer. Terri has been reading since she was 3 years old and never goes anywhere without a book. Her self-syndicated book reviews appear in more than 260 newspapers.