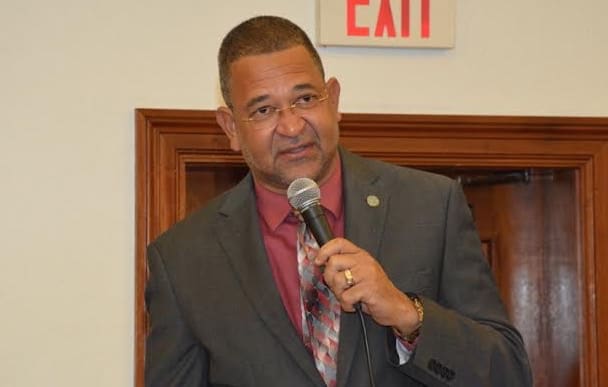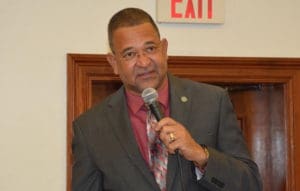 The senate approved a $3 million special appropriation Wednesday for emergency repairs to the Gov. Juan F. Luis hospital sewer system.
On May 2, sewage pipes backed up in the JFL Emergency Department and the hospital has been scrambling to deal with the problem ever since, calling in pumping trucks, cleanup crews, VITEMA and Public Works officials and more.
Ultimately, the problem is that the cast iron pipes making up the gravity-fed sewer system beneath most of the hospital have corroded and are collapsing. Salty groundwater has wreaked havoc with old cast iron sewer pipes all over the territory and the Waste Management Authority has put the cost of replacing the entire system territory-wide in the hundreds of millions of dollars.
The money for JFL comes from an array of past appropriations and bond funds for projects that either had funds left over or were never fully funded and could not use the partial appropriation.
The bill also appropriated rum funds and hotel occupancy tax funds to the General Fund, so another bill could spend them on federal matching funds for Medicaid and other priorities of the governor. Senators reduced the amount and ultimately devoted $7 million in rum funds for Medicaid matching; $1.7 million for school maintenance and $250,000 for youth summer employment through the Department of Labor.
Senators also approved a bill giving $543,000 to Schneider Regional Medical Center for repairs to internal piping and water heaters, re-appropriating leftover and unused funds from an array of bond-funded projects. The measure had been held in committee, but Sen. Jean Forde (D-STT) moved to have senators consider it in session Wednesday. An amendment sponsored by Sen. Kurt Vialet (D-STX) reduced unspent funds dedicated to bringing Schneider employees into the ailing Government Employee Retirement System and re-appropriated them to maintenance and repairs and pay increases for nurses.
These bills were revised versions of legislation proposed by Gov. Kenneth Mapp in a special session in May.
Senators also approved versions of some of the other bills proposed by Mapp, including a bill to
re-appropriate $75,000 left over from work on St. Thomas' Emancipation Garden Park from the Communities Facilities Trust Account for work at the Kirwan Terrace Ballpark, the Joseph Aubain Ballpark, and the Emile Griffith Ballpark on St. Thomas. Also an unfunded authorization for the Public Finance Authority to purchase property for a nursing home on St. Thomas. And authorization to purchase of several acres of land adjacent to the Paul E. Joseph Stadium in Frederiksted to expand the eventual footprint of the planned new sports complex at the site.
All senators were present except for Sen. Positive Nelson (ICM-STX).