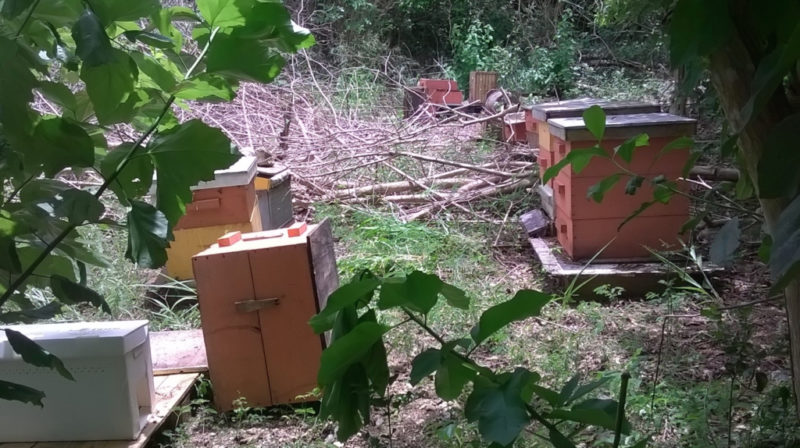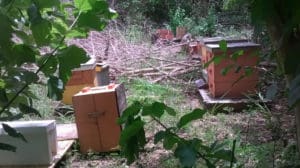 Local beekeeper Toni Downs of Queen Caribee recently went out to her eight hives and found all the bees – more than 250,000 of them – dead. She believes the culprit to be insecticide or some other chemical being applied carelessly.
As she tries to start anew, she is pleading with her agriculture friends and private home owners to be careful when using chemicals and think about bees. People need to educate themselves and read the labels and precautions on use and application of insecticides and herbicides, she said. The label states whether or not it harms bees.
Downs said spraying a large fruit or vegetable crop in bloom, during the morning or daylight hours (while bees and other pollinators are foraging) will definitely kill lots of bee. Treating a population of animals for pests in an open area where bees and other pollinators can drink the water will kill bees. Treating open, standing water for mosquitoes with a chemical not designed for open-air distribution will kill bees. Runoff from a large pesticide spray could have collected and the bees drank the water. A field of non-blooming plants could have been sprayed and bees in the border area were affected by overspray.
Some herbicides are also toxic to bees. It's possible a large area had been sprayed with weed killer and bees were sprayed at the same time. A chemical that is not supposed to be used outdoors on plants could have been used to treat plants – bleach is one example – killing bess.
Downs, who began beekeeping in Kentucky, has not used chemicals in her hives since she began keeping bees in 2000.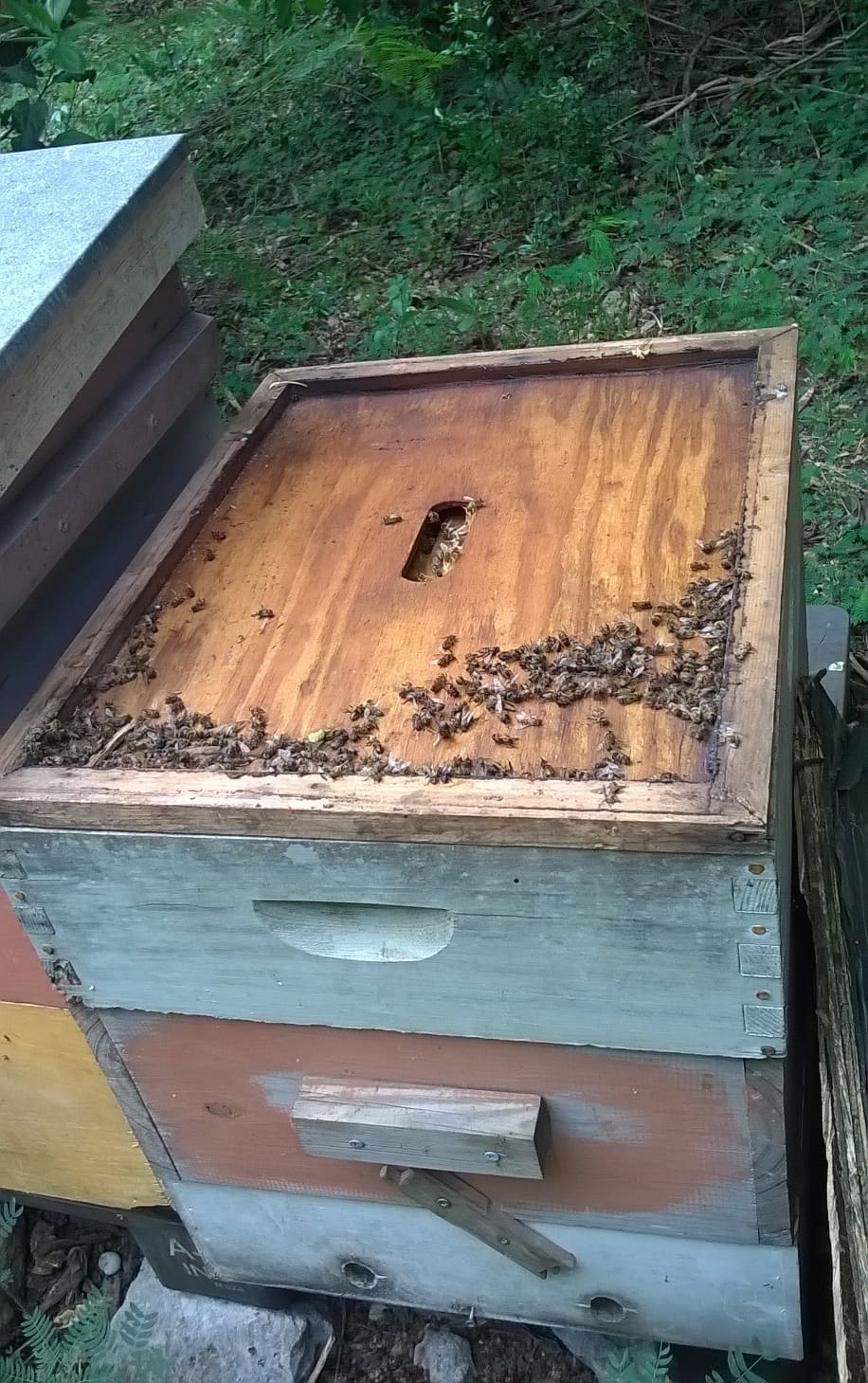 Since all the guards in the eight hives were dead, Downs said, other bees have taken the honey. Two weeks ago the honey yard smelled like ambrosia, she said, and he had predicted a bumper crop since there was a strong swarm season and everything was in full bloom, with plants finally recovered from the drought two years ago.
But with the heat, sun, and rain there are more bugs and weeds and the mosquito borne Zika virus.
"It's easy to have an accident when people are afraid of things like Zika," Downs said.
The wax can still be used. She uses this virgin beeswax and honey to make moisturizing soap. Honey is available seasonally but other hive products such as Shea lotion bars and lip balm, candles and leather water seal can always be found at vegetable markets and different merchants on St. Croix.
Downs registered a complaint at the Department of Planning and Natural Resources. A representative from DPNR came and took pictures. Bethany Bradford, V.I. Agriculture Department veterinarian, is sending bees off island to be tested to see if and what type of residue is left on them to identify the culprit.
Downs said she doesn't have insurance and there isn't anything that can be done. Her business is financially devastated and while the bee yard might recover this year if she's lucky, next year is more likely.
Neighboring hives in the Salt River area weren't hit. A number of other beekeepers have offered to give Downs bees to replenish her stock.
She said she is going to make use of this time to rearrange, power wash, paint and clean the whole yard that she inherited. She also does honey bee removal humanely. She is available to speak at meetings about bees or business or as a hands-on instructor of value-added products.
She said she will making fliers for garden centers to hand out to their customers, stressing the importance of reading the warning labels to prevent the loss of bees.
Editor's Note: This story has been updated to indicate that while pesticide exposure is suspected, there is no definitive proof at present that pesticide exposure  is in fact responsible for the mass die off of the bees. Samples are being sent for testing.