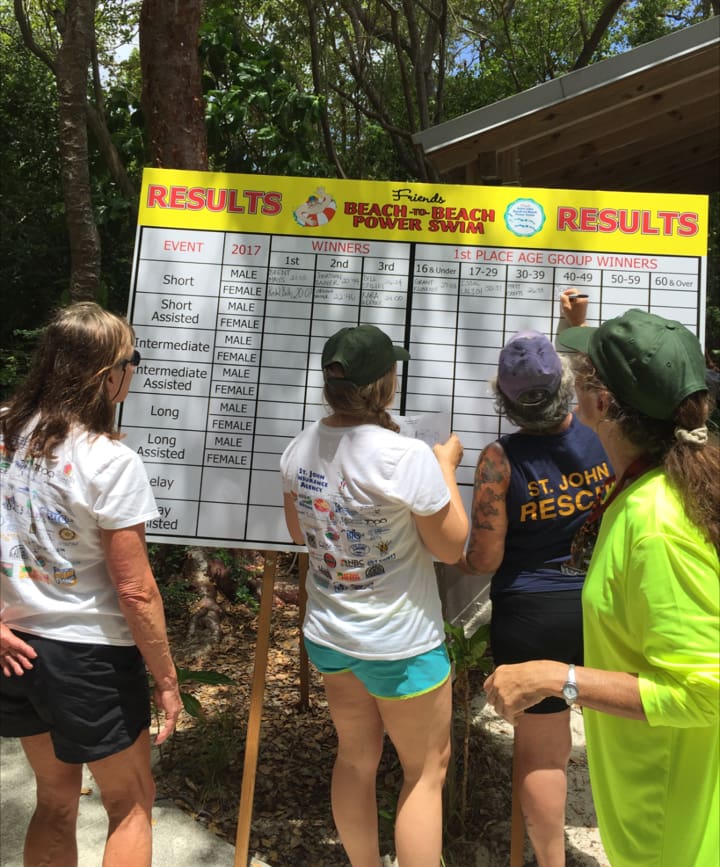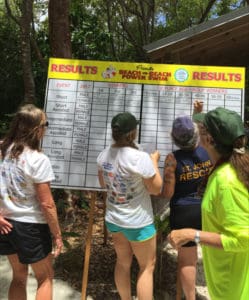 Around St. John, you may start seeing a lot of T-shirts with an image of a purple octopus waving its tentacles. That's the design that graces the prized shirts given to the 340 swimmers, the 120 volunteers, and staff of this year's Beach-to-Beach Power Swim sponsored by the Friends of the Virgin Islands National Park.
The fundraiser, now in its 14th year, was held Sunday.
But a lot of shirts won't be staying on St. John. Many will be heading off island, worn by swimmers who traveled to St. John from Spain, Germany, England and France.
None of these swimmers, however, won the Magellan Award, the prize given to those who came from the furthest distance; that prize was given to a group of swimmers from Hawaii.
This year, participation from swimmers from nearby islands was especially robust.
In addition to the always competitive Dolphin Swim Team from St. Croix, almost 20 team members from the St. Thomas Swimming Association's Stingrays competed.
All in all, nearly 80 swimmers came from St. Thomas.
The Beach-to-Beach Power Swim, which begins at Maho Bay, includes a "Short Course" one-mile swim to Cinnamon Bay, an "Intermediate Course" two-and-a-quarter-mile swim to Trunk Bay, and a "Long Course" three-and-a-half-mile swim to Hawksnest Bay. Swimmers can choose to swim "solo," wearing only a swimsuit and goggles, or "assisted," using masks with snorkels and/or fins. Relay teams can also participate.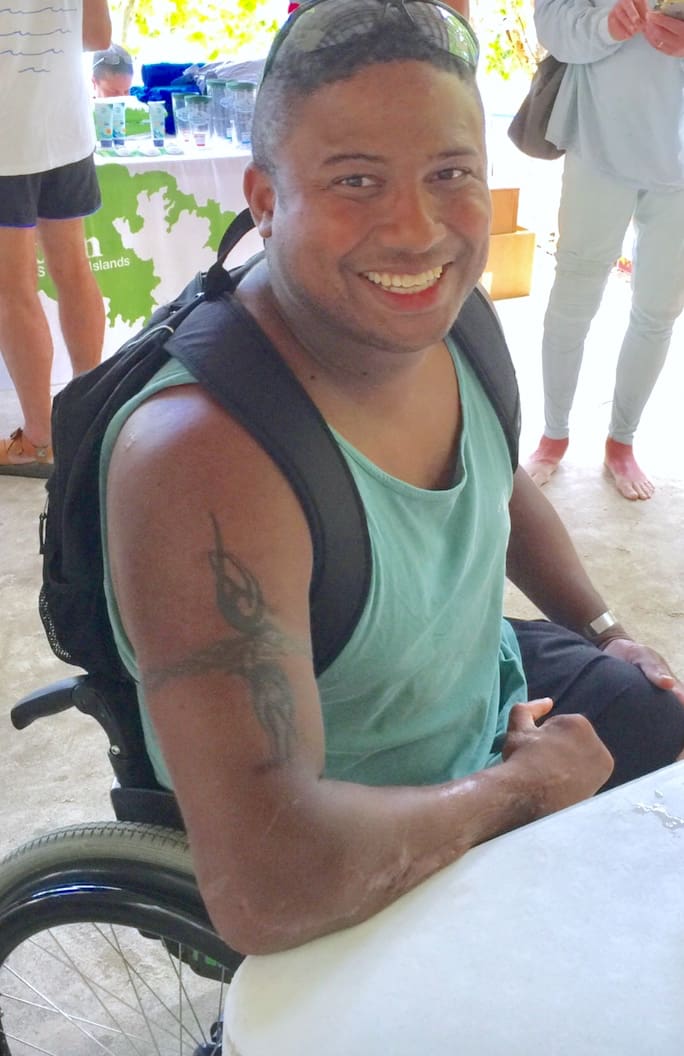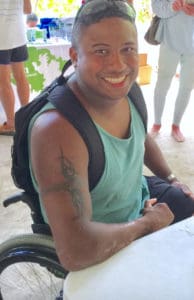 The most closely watched race by competitive athletes is the long course for solo swimmers. This year, Hawksnest Bay race timers Lori Barlas and Lani Clark faced a challenge when the top two male swimmers came in within a second of each other, and the third arrived seven seconds later.
Matthew May of St. Croix took first place with a time of one hour, 10 minutes, 58 seconds. He was followed by Rex Tullus of St. John in 1:10:59. Hardy Lussier of Bend, Oregon, was right behind them, capturing third place in a time of 1:11:06.
The top female swimmers were right behind them. Marina Falcone, of Arlington, Virginia, was first in 1:18:15. The 29-year-old Falcone was closely followed by a pair of St. Thomas youngsters; 12-year-old Audrey Moore of took second in 1:23:57, and 14-year-old Erin Hughes was third in 1:28:20.
Complete results are available online at the Friends of the V.I. National Park website.
"It's our busiest year ever, and the conditions were ideal. We're all celebrating the waters of the National Park," said Karen Jarvis, assistant race director and program manager at FriendsVINP.
Smiles abounded at the awards ceremony, which was held this year at Hawksnest Beach because the beach house at Oppenheimer Beach, the usual venue, is under construction.
"I like to have fun and see the people I'm volunteering for come in with a smile on their face," said Barlas who has served as a timer since 2010.
One person who was the recipient of many smiles and words of congratulations was Fillemon Wakuwile. This 19-year-old member of the St. Thomas Stingrays is wheelchair bound, yet he completed the solo long course in 1:34:40, placing 13th in a field of 44.
"I'm better in the water than on land," he said.
"His bones are brittle, but everything works," said his mother, Dr. Robin Ellett. "He has a beautiful butterfly [stroke]."
Wakuwile was not the only wheelchair-bound swimmer to participate. Team River Runner, a stateside-based organization which works with wounded veterans, brought down a group of nine this year. Among them were one-triple amputee, two double-amputees, and one single-amputee. Most of them have been patients at Walter Reed National Military Medical Center in Bethesda, Maryland. (Team River Runner's St. John activities can be viewed here.)
It's particularly poignant for the group to be on St. John on Memorial Day weekend, said Joe Mornini, one of the organization's founders.
"We don't celebrate the holiday," he said. "We observe it."
This year each team member helped raise funds to donate to the FriendsVINP. Team River Runner raises much of its funds to bring veteran athletes to St. John through an annual event held in July, the Chaotic Kayak race.
"This is how we give back," said Mornini.
The Beach-to-Beach Power Swim has gained a loyal following. Nine swimmers received awards for participating in all 14 years of the event.
Multiple members of several families participated, including Christine Meyers, who came in first among women age 50 or older in the long assisted swim, placing 9th overall. She was bested by her daughter, Chelsea Baranowski, 28, who came in first in the women's long assisted swim.
One change this year that pleased some veteran swimmers was the addition of a category for swimmers age 60 and older.
"It's about time," said Linda Sorensen, who has participated in the event five times and continues to shave minutes off her time.
The oldest participant was 77-year-old James Kelley from Baltimore, Maryland.