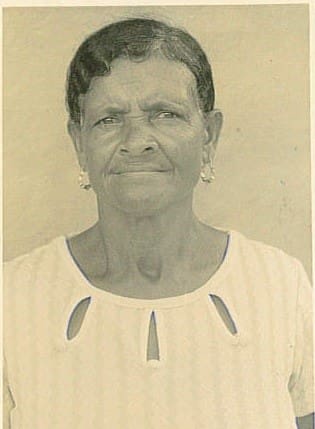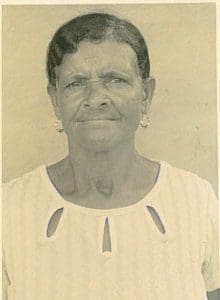 Gladys Philomen Royer, better known as "Ma Gladys" or "Mama," of Vieille Case, Dominica, died on May 20 at her home in Christiansted, St. Croix. She was 96 years old.
Mrs. Royer is survived by her children: Agatha Joseph, Claron Royer, Ruth Royer, Olive Bedminster, Julien Thomas and Mary (Edith Bedneau); and grandchildren: Rhonda Schladand, Richard Joseph, Dionne Scott, Eric Williams, Grace Williams, Alec Williams, Henson Williams, Donna Williams, Vanya Letang, Clint Royer, Mahoyan Doctrove, Tamina Bedneau, Kathryn Bedneau, Rhonda Willie, Gerald Bedminster, John Royer, Merle Royer and Sharon Dupigny.
She is also survived by great-grandchildren: Mahogany, Melanic, Senai, Kalangi, Alexi, Rodrika, Rebecca, Timothy, Nate, Hen Jr., Logan, Lilly, Chelsea, John Jr. Davin Jacinthia, Naniya and Nyan; great-great-grandchildren: Nevaeh and little Bubba; son-in-law, Errol Bedminster; daughter-in-law, Florence Royer; nieces and nephews: Justin Royer, Patsy Brumant, Marie Frederick, Ali Royer, Mark Brumant, Cyril Brumant, Eric Brumant, Martha Seaman, Virginia Royer, Clarinton Romain, Helen Brumant and numerous other relatives and friends; as well as the Royer, LeBlanc and Seaman families.
A viewing will take place at 10 a.m. and a funeral service at 10:30 a.m. on Friday, June 2, at Holy Cross Catholic Church, 45A Queen Street, Christiansted, St. Croix. Interment will immediately follow at Kingshill Cemetery.