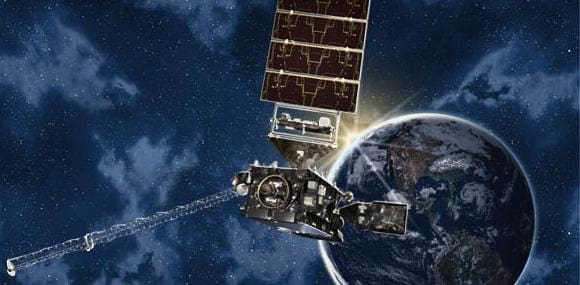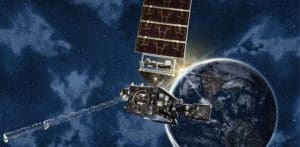 Virgin Islanders who follow hurricanes know that weak wind shear and warmer waters are not good signs. Forecasters at NOAA's Climate Prediction Center at a press conference Thursday predicted both those things. The only hope for a below normal hurricane season is the development of an El Nino and predictions for that are "weak" according to the forecasters.
"The outlook reflects our expectation of a weak or non-existent El Nino, near- or above-average sea-surface temperatures across the tropical Atlantic Ocean and Caribbean Sea, and average or weaker-than-average vertical wind shear in that same region," said Gerry Bell, lead seasonal hurricane forecaster with NOAA's Climate Prediction Center.
The prediction translates to a 70 percent likelihood of 11 to 17 named storms (winds of 39 mph or higher), of which 5 to 9 could become hurricanes (winds of 74 mph or higher), including 2 to 4 major hurricanes (Category 3, 4 or 5; winds of 111 mph or higher). An average season produces 12 named storms of which six become hurricanes, including three major hurricanes.
The NOAA forecast contrasts with that of the hurricane researchers at Colorado State University, who in April predicted a slightly lower than average hurricane season, with 11 named storms, four of which would become hurricanes and two to reach major hurricane strength.
Since the Virgin Islands have been seeing a lot of Sahara Dust recently, the Source asked Bell whether the dust was taken into account when making predictions.
"Sahara dust doesn't really affect the hurricane season as a whole, and individual dust outbreaks are certainly not predictable this far in advance," Bell said. "However, the exceptionally dry air within which the dust resides can sometimes get ingested into a developing storm and temporarily weaken it or delay its intensification."
The numbers include the April Tropical Storm Arlene. Ben Friedman, acting NOAA administrator, said, though storms in April are rare, they are not unheard of the forecast and Friedman's comments came at the press conference in College Park, Md., which the Source took part in via telephone.
"NOAA is getting prepared and we ask you to get prepared too," Friedman said of the season, which begins June 1.
Robert J. Fenton, Jr., acting FEMA administrator, who was also at the press conference, reminded listeners of an annual truism about hurricane season, whether it's strong or weak.
"Regardless of how many storms develop this year, it only takes one to disrupt our lives," Fenton said. "Have a family discussion about what you will do, where you will go and how you will communicate with each other when a storm threatens."
He added that plans for pets should also be made as well as plans to have extra food and money on hand as well as any medication that may be needed. He cautioned that people should charge their cell phones when a storm is approaching because, "As you know the first thing to go is the power."
One other tip he offered was to "check on your neighbor before and after a storm because after a storm the first person to help are neighbors."
In his popular blog, Weather Underground, Jeff Masters said Thursday, "As usual, there is some disagreement among the various outlooks issued since April as to how busy a hurricane season the Atlantic will see, though the outlooks issued more recently have tended to call for more activity than the earlier outlooks."
Mary Erickson, National Weather Service deputy director, touted new observing, modeling, forecasting and communications tools this year to improve hurricane warning capabilities and aid public readiness. With the upgrades, the new model can improve intensity forecasts by as much as 10 percent and track forecasts by as much as seven percent, according to Erickson.
NOAA launched a new satellite in November that will watch weather development from its perch 22,300 miles above the Equator. GOES-16 will give hurricane forecasters photographs with four times the resolution of older satellites and a rapid-refresh rate. Its positioning at 75 degrees west longitude was announced at the press conference. The lightning mapper aboard the satellite will allow forecasters to see lightning strikes that build within tropical cyclones – a possible signal of strengthening.
The 2016 season was the most active since 2012, with 15 named storms, including seven hurricanes and four major hurricanes.
NOAA will update this outlook in early August, just prior to the peak of the season.