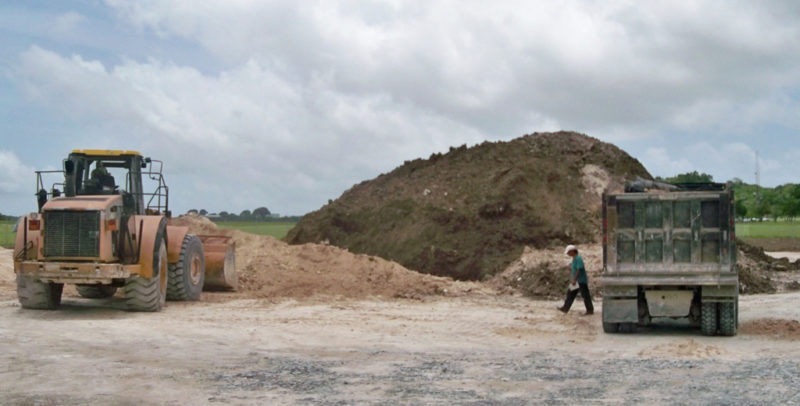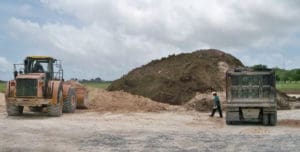 A medical school at the University of Virgin Islands has the potential to ignite an ailing economy. Construction of the proposed school is making significant progress, but huge hurdles remain before any doctors can emerge, trained in the U.S. Virgin Islands.
The building of the simulation center on St. Croix is expected to be completed by April 2018 and the buildings on St. Thomas this October.
"We are continuing to solicit gifts and gift agreement and are getting some positive responses from various individuals who we hope to have under agreement in the next month or so," UVI President David Hall says about fundraising. He added in an email to the Source that the prospects of reaching the $10 million dollar goal set for this summer are still unknown.
Then there is the Liaison Committee for Medical Education (LCME) accreditation UVI wants but was denied in October 2015. UVI planned to reapply in 2016 but announced it would postpone its application because of weak fundraising.
"All aspects of the materials and policies for the accreditation process have been completed. Once we reach the financial goal we will be ready to reapply," Hall said.
Dr. Ron Uva, a part-time St. Croix resident and vice chair of the New York State Medical Board, expressed concern about a new medical school on St. Croix proceeding without that accreditation. People don't understand the complex educational process doctors must go through, he said, and graduates of a Virgin Islands medical school might run into an obstacle – residency requirements – on their way to finishing that process.
Dr. Uva is not convinced that UVI is justified is moving forward on the school without accreditation. He believes a medical school without accreditation would be a school to nowhere for half of its students.
In a telephone interview earlier this week, Uva listed the steps a student must take to become a doctor. First, an aspiring doctor must get an undergraduate degree or at least complete 70 hours of undergraduate work, secondly, four years of medical school. Then, the candidate must go through a three or four year residency to determine a specialty. After two years in medical school, the candidate will have to pass a United States Medical Licensing Examination (USLME) test on knowledge of science. After medical school the candidate will have to pass Part 2 of the USLME exam before he or she can apply for a residency program. If the candidate fails either of those exams on the first try, getting into a residency program is near impossible.
The problem now is there are more applicants for residency programs than there are positions. Uva, whose job it has been for the New York State Medical Board is to monitor medical schools in the Caribbean, said that latest figures show that 70,000 candidates applied for residencies in the United States but only 45,000 residencies were available.
A few years ago there were enough residencies for graduates of state-side schools, but now only 95 per cent of them are finding placement. A concern is whether a medical school at the University of Virgin Islands will be treated the same as a state-side medical school or like other Caribbean medical schools.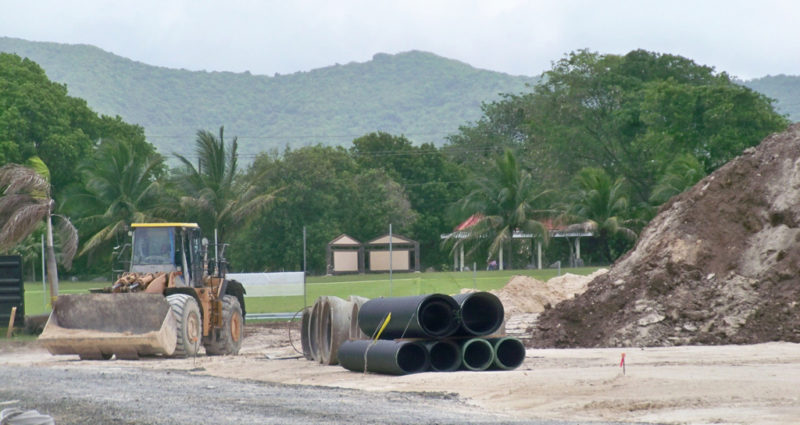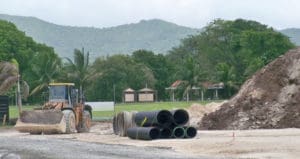 With only 50 per cent of the candidates from Caribbean medical schools getting placed in residency programs, Uva said, "It is a gamble no sane person would take – spending $250,000 and many years for a 50 percent chance of becoming a doctor."
Hall believes that with accreditation the UVI medical students will have access to those residency programs.
"We also plan to work with the two hospitals in the Virgin Islands to assist them in developing additional residency programs for our students."
Uva doesn't accept the idea that the Virgin Islands hospitals will be able to maintain residency programs. He says, "They must earn accreditation and they have trouble just keeping the lights on."
Uva is also concerned that though the number of medical school graduates is increasing, the number of residency programs is not. Programs are funded through a complicated formula based on Medicare, he explained. To expand those programs would need federal assistance and Uva is not confident that will happen in the near future.
Uva did add that, even if UVI was not successful in getting accredited, the simulation facility on St. Croix which had a ground breaking ceremony in March could serve as a good training center for doctors. It will be will be a one-story building with 21,332 square feet and include a conference room, a 2,875 square foot surgical skills lab, an operating room, four training and four debriefing rooms, a 70-seat lecture hall, a dining hall and state-of-the-art simulation labs. There will be 2,300 square feet of office space for staff and visiting professors and physicians.
At the groundbreaking, Dr. Benjamin Sachs, dean of the medical school, said the state-of the-art school would bring in $30 million revenue annually to the territory and fill 20,000 hotel rooms. He said the simulation center "will be one of very few buildings in the United States that can do this kind of training."
Sachs also said the hardest part of fundraising – for the buildings – has been provided. Private donor, Chirinjeev Kathuria, a Chicago businessman, has pledged to make payments on a $30 million loan from First Bank.
A 2003 article written when Kathuria was running for the U.S. Senate questioned many of Kathuria's claims at that time. It said, "Under close scrutiny, however, many of Kathuria's claims don't hold up. Instead of an eye for business development, he has a gift for self-promotion and a record of corporate flops and non-starters."
When Hall was asked for a comment on the article, he wrote in an email, "I don't feel it is appropriate to comment on a news article from more than 10 years ago. The university is thankful to Dr. Kathuria for pledging to support the School of Medicine, but the university has a plan to sustain the project if his support is not forthcoming."
A February Bloomberg article supported Uva's numbers, saying that only 54 percent of Caribbean medical students get into residency programs while 95 per cent of those who graduate from stateside medical schools do. The article adds that the 54 per cent figure might be inflated because weak Caribbean students are weeded out before applying for residency programs.
The Caribbean medical schools looked at by the Source did not have accreditation by LCME. Instead they had accreditation by organizations that had similar standards.
"That is the reason we are seeking accreditation from LCME," Hall said about the potential logjam when UVI students go for residencies. "Those offshore programs and their graduates have problems because they are not LCME accredited."
The application will be successful, he predicted, and the territory will have a medical school – "not if, but when."