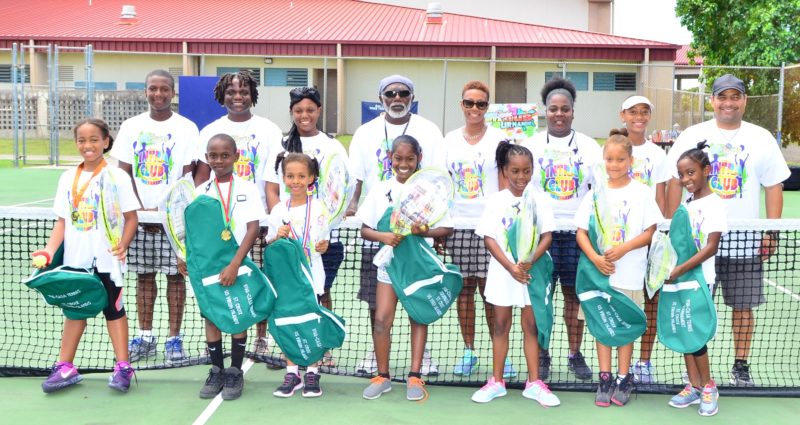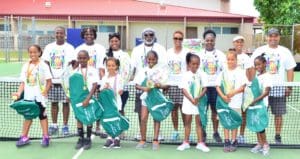 Ground Strokes Tennis Club Inc. has hosted its fifth annual intra-club tournament on St. Croix, Saturday, April 22.
Twenty-two children participated in the tournament held at the St. Croix Educational Complex. They competed in three categories: red, orange and green ball — each one progressively more difficult.
The results are:
Red ball: 1st Place: Raynan Willie
2nd Place: Miniya Malone
3rd Place: Jaslyn Francis
Orange ball: 1st Place: Gysai George Otto
2nd Place: Jeremiah Nurse
3rd Place: Jayden Benjamin
Green ball: 1st Place: Karez Tutein
2nd Place: Mark McCluster
3rd Place: Roshaad Titus
This year included players from local elementary schools that Ground Strokes partnered with in January to offer students access to tennis lessons with the club. Some of the players showed enough improvement to participate and in some cases win matches.
"We have seen tremendous growth from these beginner athletes," said Natasha Lewis-Flynn, club manager. "The program has allowed them to build a solid foundation of teamwork, sportsmanship, work ethic and positive friendships."
Each player received a tennis bag donated by Virgin Islands Volunteer Advocates for Children, Inc. (VIVA). Tennis rackets were donated by Oak Park Tennis Center and Play.
Ground Strokes Tennis Club Inc. is a non-profit organization formed to promote a commitment to excellence, sportsmanship and community through the game of tennis. The club's head coach, Devon Peters, strives to expose youth to the opportunities available through tennis and remove barriers that may prevent them from greater participation in the sport.
For more information, contact Kirk Rojas at groundstrokestennis@gmail.com.