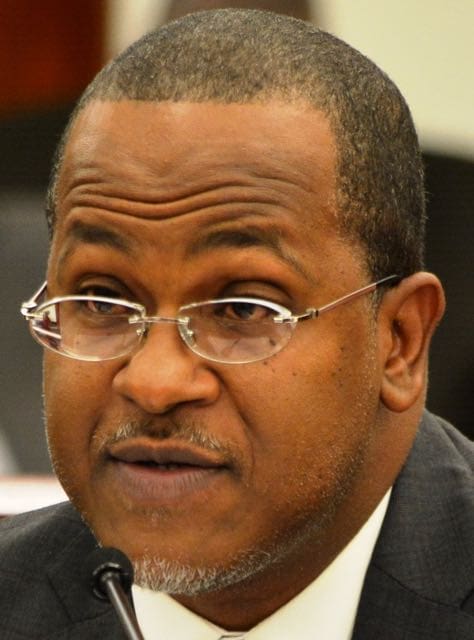 The V.I. Water and Power Authority assured residents Sunday that its power plants will not run out of fuel and WAPA will continue to produce and provide electricity to its customers.
The news release Sunday from the authority's governing board and executive management team was in response to reports that fuel vendors were going to cut off WAPA's fuel due to unpaid bills.
"While there is an existing contractual dispute between VITOL and WAPA, and an outstanding invoice for propane fuel delivered to the power plants over the past three months, we remain optimistic that we will reach an agreement on the issues at hand," WAPA board chairperson Elizabeth Armstrong and CEO Julio Rhymer, Sr. said jointly Sunday.
Given the outstanding invoices for the LPG used to power the two island districts and the contract talks impasse, VITOL made a decision to suspend the supply flow of LPG to the power plants at midnight last Thursday. Despite the suspension of fuel supply to WAPA's generation plants, VITOL continues to transport fuel from its very large gas carrier, anchored off the southwest coast of St. Thomas, to the LPG terminals in Krum Bay, St. Thomas and Estate Richmond, St. Croix.
Rhymer explained that the switch back to oil was necessary in light of the suspension of LPG fuel supply. There was no interruption of service to WAPA customers, and arrangements have been made for deliveries of oil to both power plants later this week.
As WAPA continues to manage cash-flow challenges, money owed the authority by the two territorial hospitals total $20.5 million as of April 30. Additionally, the outstanding balance for streetlights is estimated at $5.7 million.
"Gov. (Kenneth) Mapp has been advised of the latest financial challenge facing the authority and has pledged his administration's continued support to address outstanding governmental obligations to WAPA," the joint statement said.
Some of the financial challenges the authority is experiencing are directly tied to the lack of a permanent base rate, which has been pending before the V.I. Public Services Commission since 2015. While WAPA has been unable to get its rate structure approved by the PSC, there have been assessments levied by the PSC on WAPA in excess of $3.9 million over the last three calendar years. All matters that are reviewed, considered and acted on by the PSC bear a cost that is eventually passed on to WAPA and to its customers.
According to the joint statement, these "exorbitant totals" clearly show that the cost of regulation is becoming more burdensome to the authority and its customers, WAPA's news release said.