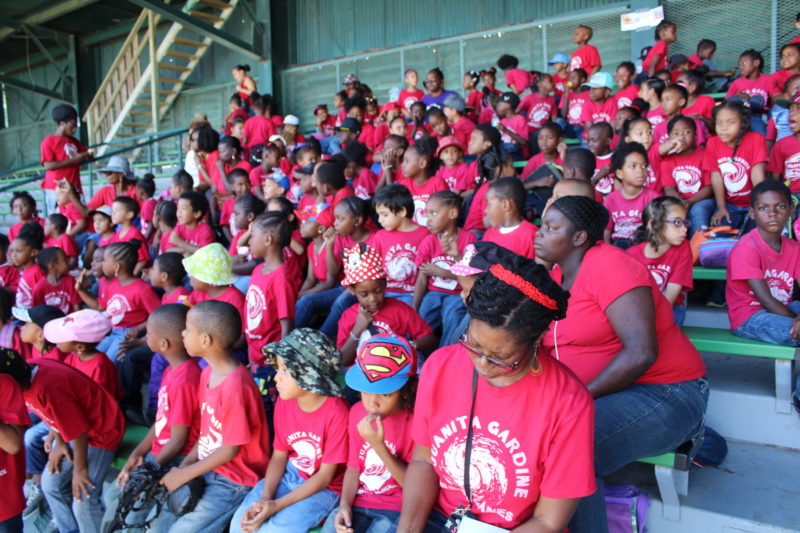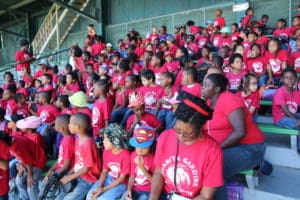 Hundreds of young learners took to the D.C. Canegata Ballpark on Friday, April 21, for the culminating activity of The Week of the Young Child, celebrated April 17-21 in the territory. The fun day celebrated students in kindergarten through 3rd grade who attend St. Croix's public elementary schools.
Students, their parents and teachers enjoyed entertainment from the St. Croix Central High School Marching Band and a local DJ. St. Croix District Deputy Superintendent Faith Dane George-Boone and Elementary Programs Coordinator Jeselle Cruse-Peters, who plans the annual activity, gave opening remarks.
Miss St. Croix, Elle Nielsen, led a rendition of the energetic, motivational dance "Move Your Body" by Beyoncé. Students were also treated to the widely popular Smurfs movie character Brainy Smurf.
Students also enjoyed face painting by Jay Jay the Clown, bounce houses and tee-ball games.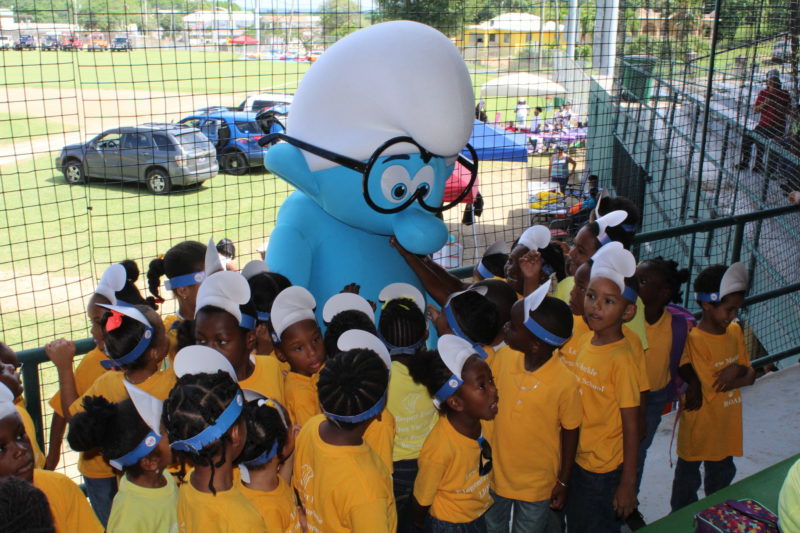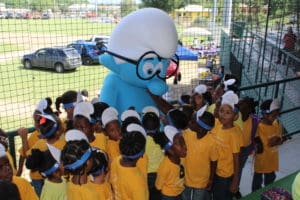 Participating agencies and community organizations were WAPA, VI Fire Service, WTJX Channel 12, My Sisters Keeper Inc., St. Croix Jeep Association, VIPD's McGruff the Crime Dog, the Office of Highway Safety's Buckle Bear, Frederiksted Health Care Inc., Home Depot, VIWMA and VITEMA.
The Department of Education's Division of Cultural Education gave a presentation of mocko jumbies and the district offices of the Department of Agriculture and School Community Affairs provided information and giveaways to parents and students.
The Week of the Young Child is an annual celebration hosted by the National Association for the Education of Young Children (NAEYC), which celebrates early learning, young children, their teachers and families.