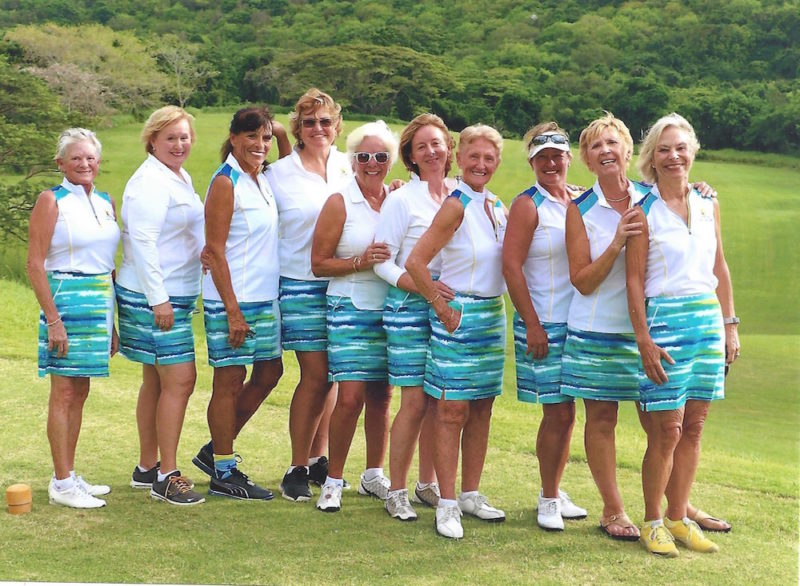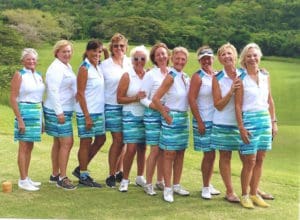 A golf team from St. Croix used participation in an international women's tournament, hosted on the island, as a way to raise funds last month for Queen Louise Home for Children.
The St. Croix team won the Kitty Michael International on-home courses at the Buccaneer Hotel and Carambola Golf Course, beating teams from Bermuda, New Jersey, Florida, Puerto Rico, and Canada in a five-day tournament.
According to Rikki Nelthropp, St. Croix team member, instead of purchasing gifts for visiting golfers, players chipped in $1,500 for the foster home and the Carambola Property Owners Association donated another $5,000. A check was presented at the opening event to representatives of Queen Louise Home.
"LSSVI is grateful for the incredible showing of kindness, compassion, and support from the golfers and homeowners at Carambola Golf Club. The love we have received from the St. Croix golf community has been incredible, especially since we made the difficult decision to cancel our annual Queen Louise Home for Children "Joined at the Heart" Golf Classic and Gala last December," Junia John-Straker, LSSVI's Chief Executive Officer said. "It has been very inspiring and uplifting to see our community embrace our mission, and with this support we will continue to care for the territory's most vulnerable children."
Lutheran Social Services of the Virgin Islands (LSSVI) is the agency that manages Queen Louise Home and several other social services programs throughout the territory, including Flambouyant Gardens on St. Croix and Ebenezer Gardens on St. Thomas – both residences for low-income seniors.
The Kitty Michael International was formed in 1979 by the Women's Puerto Rico Golf Association in San Juan, Puerto Rico, to promote golf in the Caribbean and North America. Current members include those mentioned above and teams from the Bahamas, Guadeloupe, Jamaica and Panama. This year, 70 players traveled to St. Croix for the annual tourney.