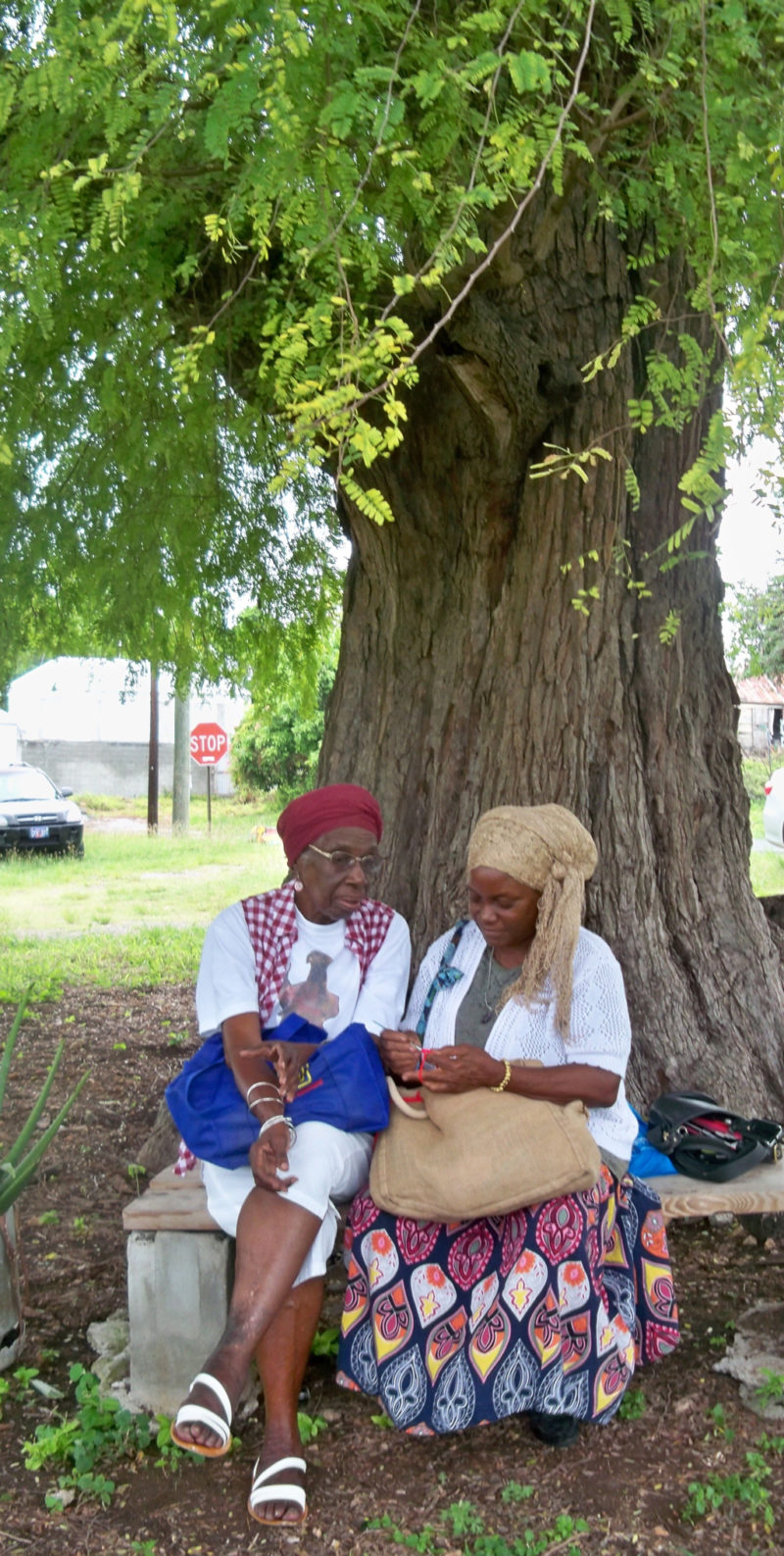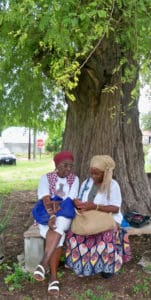 Crucian history and culture came alive under the large tamarind tree adjacent to the Frederiksted Community Garden off Fisher Street, as local storytellers talked about and plied their trade.
Four storytellers entertained an audience of about 45 people – young and old, white and black – in an event hosted by the Crucian Heritage and Nature Tourism Inc., known as CHANT.
Sharon Rosario, assistant director of communication for the Department of Tourism, introduced the program about the storytelling tradition.
"This is an important part of history our kids don't know about. Who we are," she said, adding that her grandson, who was sitting with her, "would know."
Asta Williams started the storytelling by giving synopsis of several stories she has been telling local children and tourists for decades. Many of her stories were "life stories," she said, stories that had lessons for life. She urged listeners to pass on the stories they heard.
Her first story was about a man who killed and ate a rooster which kept waking him up earlier than he wanted to wake up. But after he had done away with the rooster, he started sleeping in and not taking care of his garden.
Her second story was about the friendship between a rat and cat. The moral was that even friendships have to be questioned.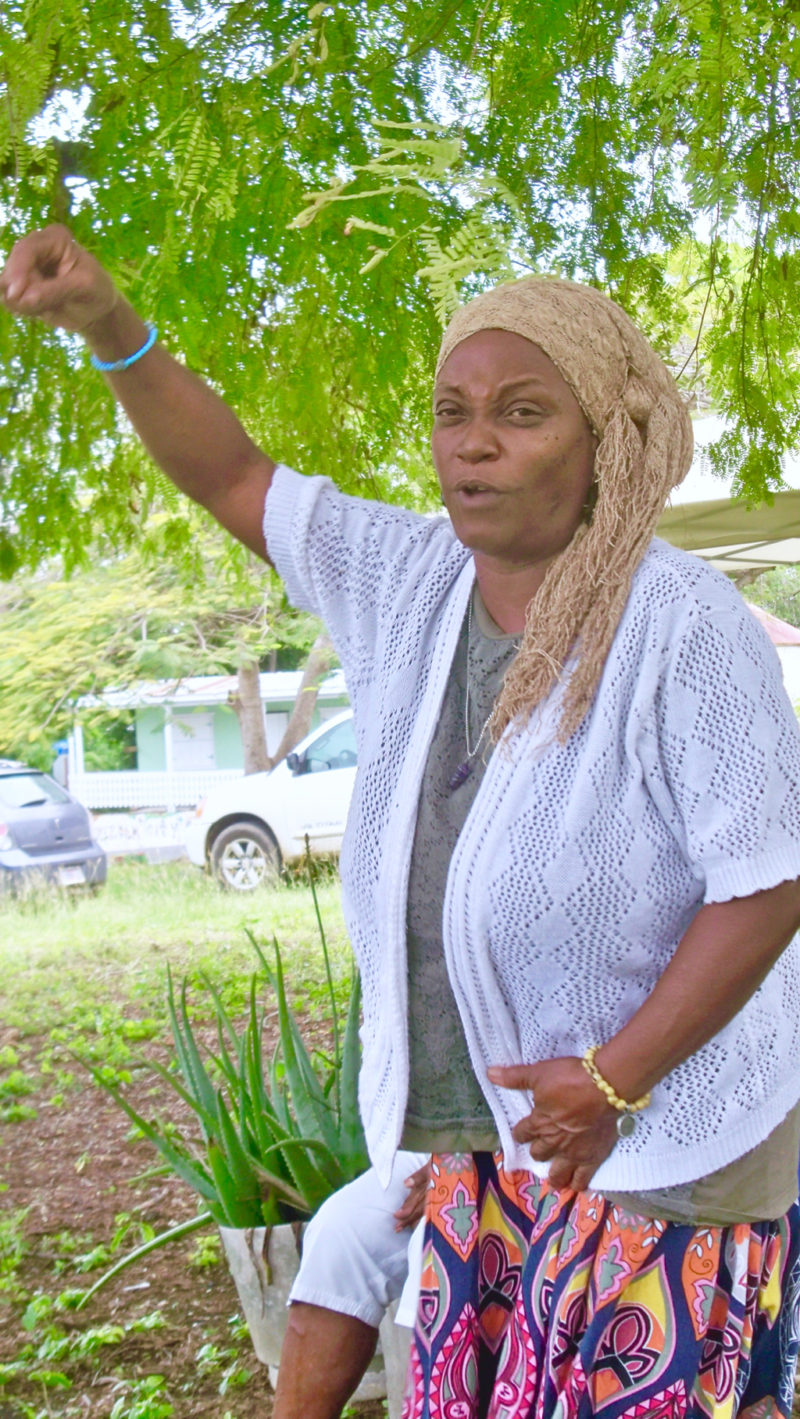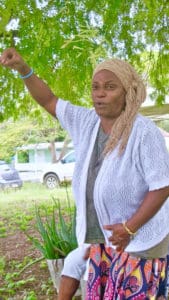 Donna "Queen Asheba" Samuel told a story about a firefly and Anansi (Anansi is a mischievous spider of African folklore who appears in many Caribbean folk tales.) Samuel was very animated in her storytelling. When she played the part of the firefly, she would shake her rear end to point where the light of the firefly pointed. The moral of her story was that "if you try to get everything you may end up with nothing."
Celeste Fahie, a CHANT provider and tour guide, told a story based on historical research, of Venus. Venus was a young woman snatched in Senegal who went to court on St. Croix to win her freedom and the freedom of some of her children. Fahie also read a poem – "I Am and You Are."
The audience received an unexpected treat when unannounced storyteller Cleone Lynch told the story of a woman who had a hundred children and decided to eat them. The moral of the story was that sometimes you have to rely on yourself to do what is right. The story comes to a good end when Anansi , the spider, comes to the rescue.
After the stories Tahirah Abubakar, director of St. Croix Council of Elders, gathered everyone in a circle to sing "Listen to Your Heart." The song was aimed at the children to tell them that they would never be abandoned, that the adults would always be there for them.
The title of the event was Stories of Freedom Under the Tamarind Tree. It was defined as a gathering to remember the roots of local liberation and tell its stories. It was co-hosted by Clean Sweep Frederiksted and the St. Croix Council of Elders.
The dramatic reading of Venus's story was based on the recently available digital Danish archives.