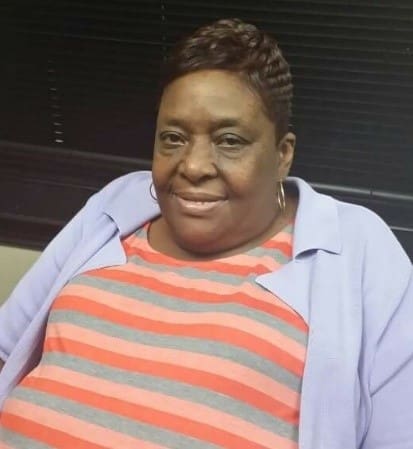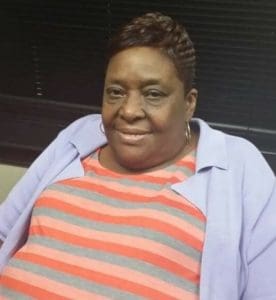 Eicilma M. Walters, also known as "Cilma," of Estate La Grande Princesse died on March 27. She was 65 years old.
She was preceded in death by her father, James Dickenson; and sister, Cheryl Browne
She is survived by her spouse, Ashley Walters; mother, Yvonne Kelly; daughters: Pamela "Babyloo" West, Jean "Laverne" Claxton and Sherimah Stevens; and sons: Dion "Ayatollah" Stevens, Alexis "Rambo" Hazel, Sean "I-Shondi" Stevens, Daren "Bogle" Stevens and Alanzo "Nazie" Walters.
She is also survived by grandchildren: Jemira, Javon, Jameel, Janique West, Jamoy and Jariana Manners, J'Nia West, Valentine Dasent, Jenai and Ja'Darion Stribbling, Jamal and Tevon Claxton, Keyshanique Drew, Sha'Nisha Gidharry, Nosakhere Williams, Mychael, Naphtali, Melchi and Menelik Stevens, Myra Williams, Daren, Amarrah, Ayanah, Macateleyah "Sage" Stevens, Jamal Lewis, Shaniah and Jada Browne, Julaun and Yajaira Walters, and Adanskee Henry Jr.; and sister, Vanessa Sutherland (N.J.).
Other survivors include brothers: Gerard "PJ" Browne, Michael "Kebo" Browne, Vincent Edward, Marlon Dickenson (N.J.) and Terence Dickerson (Penn.); nieces: Tamara Herbert, Talia Herbert Vasquez, Taneisha Gilbert, Tameka Browne, Toniann and Tahjarae Dickenson, and Shallia Sutherland; nephews: Taj and Tajal Herbert, Jordan Dickenson, Shamani and Shakedoya Sutherland; as well as other relatives and friends too numerous to mention.
A viewing will take place at 10 a.m. and a funeral service at 11 a.m. on Tuesday, April 25, at Miracle Revival Deliverance Tabernacle Church. Interment will follow at Kingshill Cemetery.