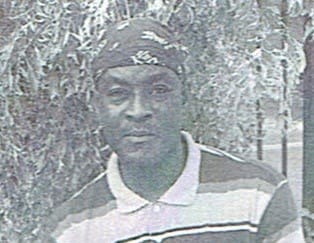 Findley Collymore, also known as "Spice," died on April 4.
He is survived by his spouse, Valerie Oneale; mother, Catherine Morton; father, Monroe Morton; daughters: Shernell Fletcher and Felisha Collymore; sons: Ron Collymore, Akim Collymore, Kingsley Collymore, Philandy Collymore and Jevoni Collymore; grandchild, Zendaya Collymore; brothers: Glenroy Collymore, Devon Collymore and Kellon Collymore; sisters: AnnMary Massicot, Alvis Collymore, Lennet Collymore, Theresa Collymore and Annie Harrigan; and aunts: Fredicka Collymore, Constance Fredrick, Claudete Walter, Gwendaline Josiah and Sherry Walters.
He is also survived by uncles: Fredrick Collymore, Naral Collymore and Henessy Collymore; nieces: Linda Collymore, Shade, Patricia, Loreine, Makayla Smith, Samantha Smith and Alyssa J. Royah; nephews: Albert Massicot Jr., Elroy Massicot, Kelroy Massicot, David, Devron Smith Massicot, Junior Collymore, Manny Collymore, Jason Paul and Delroy Smith; brothers-in–law: Raffy, Gregory and Edlynn Barry; special friends: Jamain Riley, Toto, Frank, Ramco, Charmaine Williams and Albert Massicot; as well as other relatives and friends too numerous to mention.
A viewing will take place at 9 a.m. followed by a funeral service at 10 a.m., Friday, April 21, at Divine Funeral Services Chapel, 129 Peter's Rest. There will not be an interment.