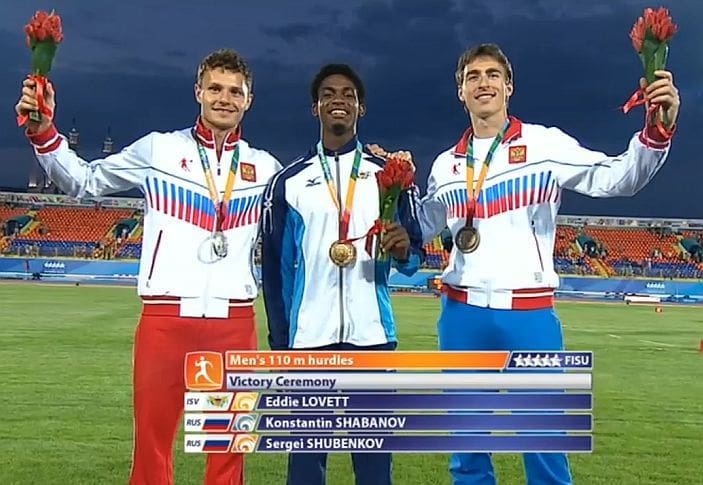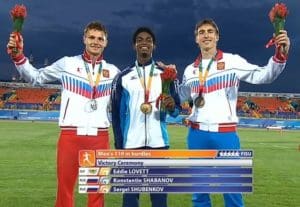 Eddie Lovett, a Virgin Islands National Track and Field team member, has made the transition from his indoor season, where he achieved top IAAF World Ranking, to No. 6 on the list with his first place 13.52 outdoor performance in Jacksonville, Fla., this past weekend. The multiple NCAA hurdles national champion in the indoor event, who helped his team at the University of Florida to consecutive NCAA National Team Championships, continues his quest for an Olympic and/or IAAF World Championship medal.
His best performance so far includes a World University Games Gold Medal in the 110m hurdles for the Virgin Islands in Moscow in 2013, where he ran 13.43 ahead of two Russians.
His No. 6 IAAF world ranking places Lovett behind Yordan O'Farrill of Cuba; Arires Merritt and Freddie Crittenden of the U.S.A.; Roger Iribarne of Cuba; and Antonio Alkana of South Africa. Also, he is tied for the sixth spot with Eder Antonio Souza of Brazil. The ranking places him No. 4 in North America, Central America and the Caribbean (NACAC).
Notes:
1] Lovett competed in the 2016 Rio de Janerio and joins a group of three V.I. 110m hurdlers who have represented the V.I. in the Olympics including: Frank Blyden in Mexico City 1968; Jeff Jackson in Sydney, Australia 2000.