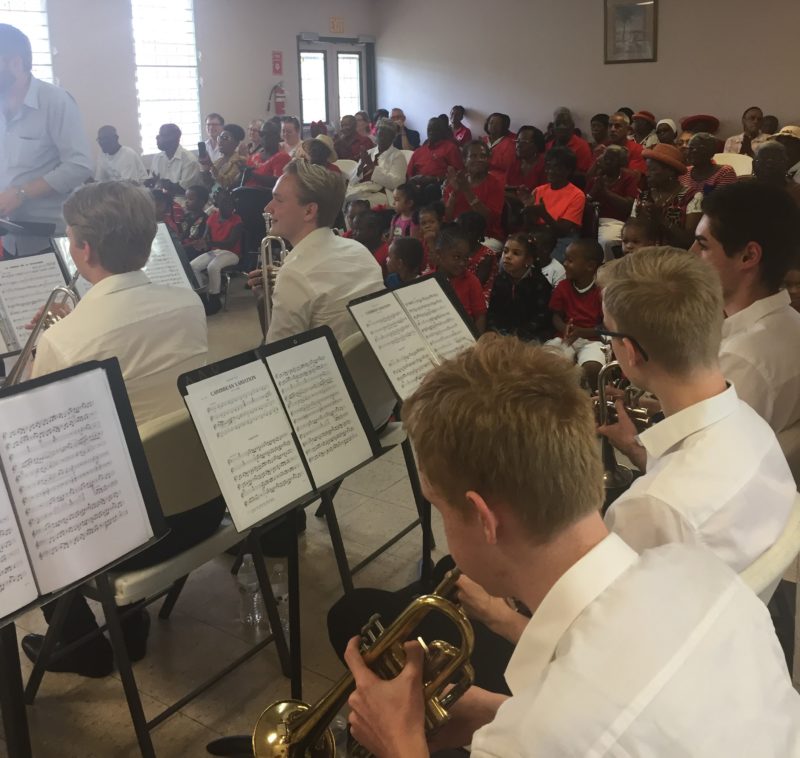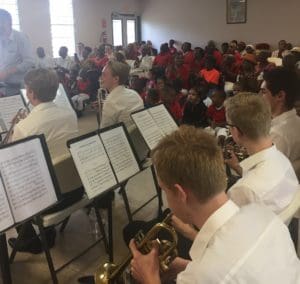 The Copenhagen Brass Ensemble entertained seniors and preschoolers at the Richmond Senior Center on St. Croix.
"This is a once in a lifetime opportunity where our seniors and young ones will be in the same room enjoying a live performance such as this. We are excited to host the group and experience this cultural exchange," said Alvin Milligan, director of Expansion Services, Division of Senior Citizen's Affairs at the Department of Human Services.
The Copenhagen Ensemble is participating in the official ceremonial events of the Centennial Transfer Commemoration as part of the Danish-Virgin Islands Cultural Exchange Program. The ensemble started in 1986; it is a part of the Hvidovre Music School. There are 23 members, ages 11 to 49 years-old. The band conductor Bo Fulgansang and two other members have been with the group from the beginning. Fulgansang boasted about coming to St. Croix for the 150th Emancipation celebration in 1999. Leif and Elisabeth Pedersen, Dr. Eugene Peterson, Stanley and the Ten Sleepless Knights and the mocko jumbies are all a part of the cultural exchange program that represents the Virgin Islands.
The ensemble played a variety of music and showcased its horn sections. Some of their songs were "Jurassic Park," "Little Mermaid," "Cinema Paradiso," "Holiday for Trombones" and "Pirates of the Caribbean." The seniors and preschoolers were fully engaged as they sang along and danced to the musical pieces.
"It is important that we accommodate our seniors with these and other special activities, and we are very fortunate to host this most memorable event," said Milligan.