Two Danish chapters of the International Police Association (IPA) are in the territory to attend the Centennial events. Their visit will extend from March 24 until April 7.
Both chapters were invited to attend the official Transfer Day reenactment by the Centennial Committee. The Vordingborg Group will be on St. Thomas and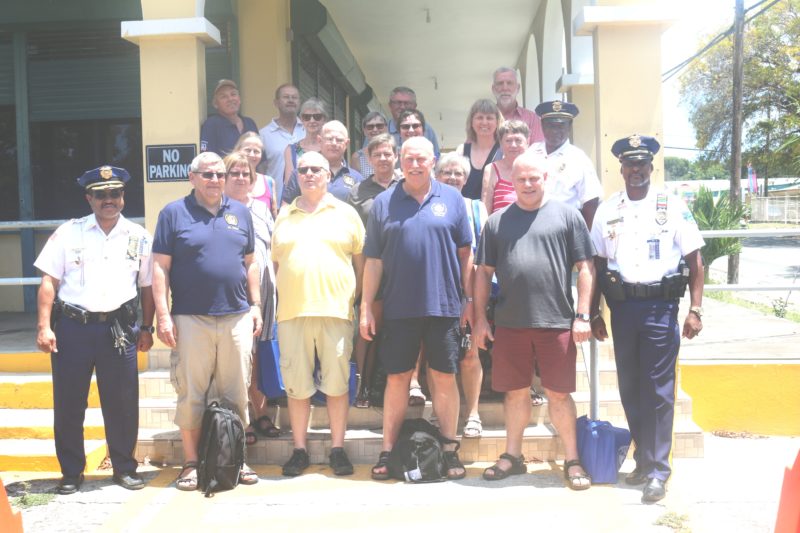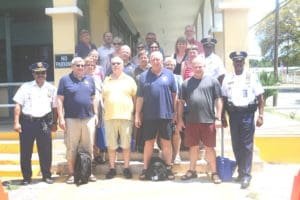 the Aarhus group will be on St. Croix for the reenactment.
The Vordingborg Group of over 20 officers from the IPA spent their morning at the Virgin Islands Police Department (VIPD) Wilbur A. Francis Command in Frederiksted, were Police Commissioner Delroy Richards' office and Police Chief Winsbut McFarlande and Deputy Chief Mark Corneiro hosted their fellow Danish officers.
Sgt. Walton Jack, special assistant to the chief, gave them a tour of the VIPD operations, and Chief McFarlande shared cultural tokens. They enjoyed local culinary delights along with local drinks.
The friends of Denmark organized an excursion for IPA back in 2012. "We feel at home, not only being in a familiar environment, but [we] feel a connection to these Islands," said a Danish officer.