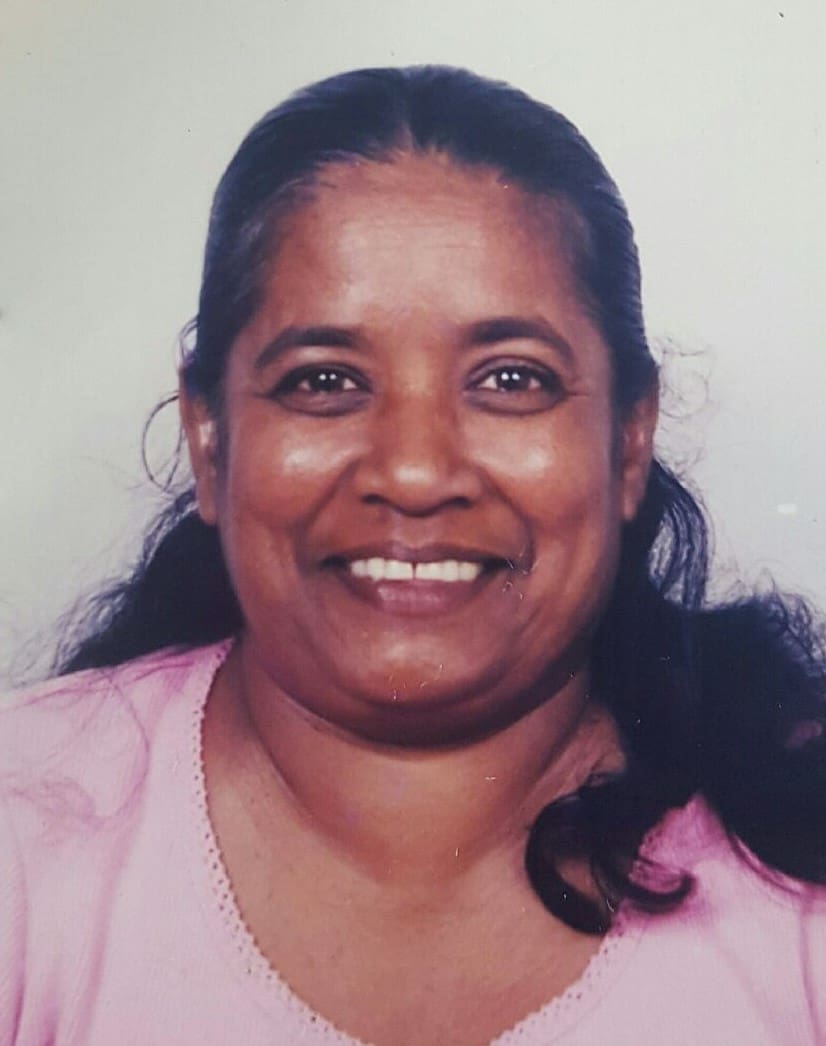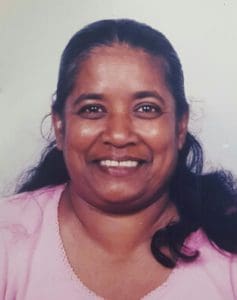 Bernadette James died on March 19.
She was preceded in death by her mother, Geraldine Rithal; father, Ambrose Rithal; son, Shern James; sisters: Symphia Edward and Virginia Innocent; and brother, Albert Rithal.
She is survived by her spouse, Francis James; sons: Timothy James and Gideon James; brothers: Anthony Rithal, Eric Rithal, Rufus Rithal, Claudius Rithal and Emarie Sargusingh; sisters: Paula James, Magdalene Rithal, Leah Potorel, Eldora Skelly, Jacqueline Rithal, Merlin Rithal and Madge Budhoo; daughter, Surria James; sisters-in-law: Joyceline Noelien, Maria Joseph and Miriam Sargusingh; nieces: Marriane Innocent, Nadia Innocent, Natalie Innocent, Chatel Innocent, Desma Rithal, Tamisha Budhoo, Nesia James, Kurjean Rithal, Shermika Rithal, Surbina Rithal and Sholette Rithal;
She is also survived by nephews: Isaac Ramphal, Jason James, Craig James, Randall Rithal, McNeil Rithal, Shalan Rithal, William Potorel, Kerry Rithal, Josh Skelly, Shawne Rithal, Marlon Thompson, Urvin Thompson and Clytus Rithal; as well as other relatives and friends too numerous to mention.
A viewing will take place at 10 a.m. followed by a funeral service at 11 a.m., Thursday April 6, at Central Seventh-day Adventist Church, Grove Place. Interment will be at Kingshill Cemetery.