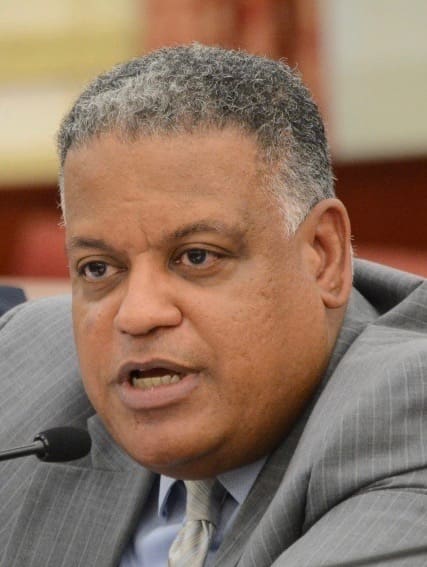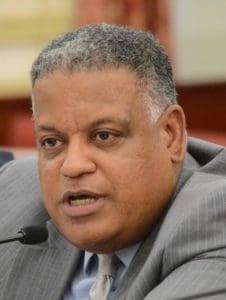 West Indian Co. Ltd. President and Chief Executive Officer Joseph Boschulte is leaving that post but will remain on at WICO in some other capacity, as previously reported.
WICO operates and maintains the territory's largest cruise ship port and also manages the adjacent Havensight Mall, which is owned by GERS. WICO is owned by the V.I. government through the Public Finance Authority.
The WICO board announced the change Tuesday in a statement saying it will not renew Boschulte's contract but that he will remain with the company in a new role after his contract ends. Boschulte, whose five-year contract term with WICO ends April 30, will work with the company as a consultant for at least three months as WICO transitions to new leadership.
During Boschulte's tenure, WICO accomplished several major multimillion dollar capital improvement projects including upgrades to the dock and has commenced a major renovation to the Havensight Mall. In his new role as WICO consultant, Boschulte will facilitate a smooth transition as the company maintains the continuity of its port operations and its longtime relationships with the cruise line industry, according to the company.
Last week, a V.I. delegation, including WICO's board and Tourism Department officials, attended one of the industry's most important conferences, Seatrade Cruise Global. According to WICO, Boschulte was an integral part of the V.I. delegation, which held successful talks with cruise industry executives that will and expand business for all three islands.
According to WICO, the board is reorganizing its management team as it plans to launch new development projects that will help sustain and increase the number of cruise ship calls and enhance the passenger experience.
Boschulte came on board as head of WICO in 2012, signing a five-year contract at $180,000 per year.
Boschulte replaced Edward Thomas, who retired in June after 17 years as the head of WICO. Thomas was the first CEO at WICO after the Virgin Islands government acquired it. Boschulte left his job as chief financial officer at the V.I. Water and Power Authority to take the top slot at WICO.