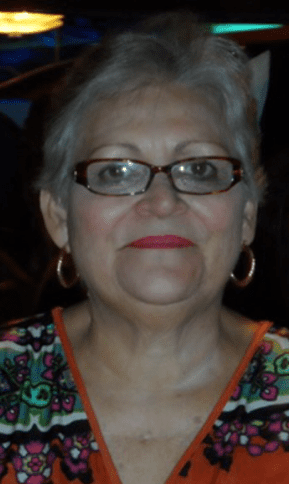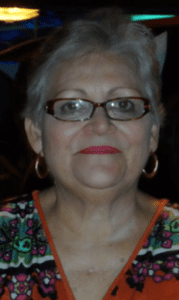 Clarice Brenda Jaquez, better known as "Brenda," of Pembroke Pines, Fla., died on March 16. She was 71 years old.
She is preceded in death by her mother, Bernadina Kock D'Abreu; and father, Josef Franco D'Abreu.
She is survived by her daughter: Valeska S. Roberts and husband, Hugo S. Roberts; very special niece: Clarissa J. Florival Victor and husband, Teodoro Florival Victor; grandchildren: Saul E. Flores, Tatiana S. Roberts, Selene A. Victor, Matthew J. Roberts, Connor X. Roberts, Sofia I. Victor and Jayla Renwick; and siblings with respective spouses: Shirley Suarez and *Serafin Suarez, Frank J. D'Abreu and *Dolores D'Abreu, Ronald H. D'Abreu and *Sira D'Abreu, Bernadette C. Dania and *Andres Dania, Frances M. Vazquez, Sonia E. Donohue and *Darryl Dean Donohue Sr. (*spouses).
She is also survived by nieces and nephews with respective spouses: Janissa Nunez and *Jamie Nunez, Joshua D'Abreu and *Milagros D'Abreu, Mike Suarez and *Yolanda Suarez, Anthony D'Abreu and *Susan D'Abreu, Omar D'Abreu, Danielle DeAn Donohue, Deyja Deshawn Donohue-Underwood and *Aaron Underwood, Darryl Dean Donohue Jr., Leslie Barbour, and Mikael Lewis (*spouses).
Other survivors include great nieces and nephews: Anthony Lewis, Karyn D'Abreu, Jessenia D'Abreu, Yaneriz Suarez, Angelo Lewis, Alexys Lewis, Yolimar Suarez, Anthony Suarez, Jessica Suarez, Joshua D'Abreu Jr., Arya D'Abreu, Nicholas D'Abreu, Jaylise Lewis and Delilah Underwood; cousins: Martiza Williams, Marcia Koolman, Waltruda (Truusje) Koolman, Tonito Koolman, Belinda Koolman, Creselda Everon and Mariela Koolman; special friends: Eleuler Olivia Hook and family, Carmelo Velasquez, Veronica D'Abreu and family, and many other family and friends too numerous to mention.
The family will receive visitors from 3-5 p.m., on Wednesday, March 22, at the James Memorial Funeral Home, La Grande Princesse.
A second viewing will be held at 9 a.m. followed by a funeral service at 10 a.m. on Thursday, March 23, at St. Joseph Catholic Church. Interment will be at Kingshill Cemetery.