A group of Virgin Islands artists and students will display their work depicting the territory's colonial history, especially the last 100 years as a U.S. possession, beginning next week at Frederiksted Museum and, in June, the Invisible Heritage exhibition will travel to the V.I. Cultural Embassy in Copenhagen, Denmark.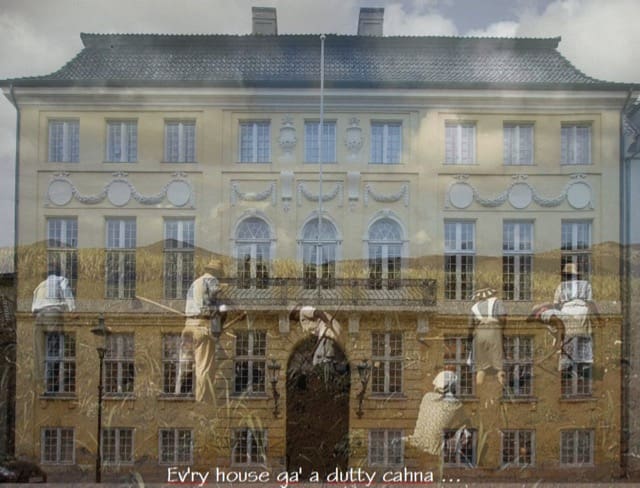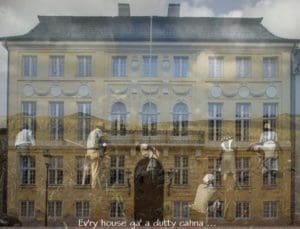 "In the Virgin Islands, the Danish perspective of the colonial narrative has primarily been the focus of our history, thereby creating blind spots that conceal the African Caribbean contributions to our cultural landscape," according to Monica Marin, project curator.
"Invisible Heritage: Transfer 2017" opens with a March 24 reception from 6 – 8:30 p.m. at the Caribbean Museum Center for the Arts and runs through May.
On March 25 at 10 a.m., a panel discussion with the participating artists, several teachers and scholars will focus on the untold history during the last century and how the the exhibition relates. Both events are open to the public.
The artists who will display work include La Vaughn Belle, David Berg, Gerville Larsen and Niarus Walker from St. Croix. Janet Cook-Rutnik from St. John and St. Thomas's Jon Euwema will be joined by former St. John residents Edgar Endress and Lori Lee and by Ellington Robinson, previously from St. Thomas.
"These artists help us to reimagine our collective history in powerful ways and transform how we understand not only history and memory, but culture," Marin said.
Over the past few weeks, students at the St. Croix Educational Complex, St. Croix Central High School, Good Hope Country Day School, Arthur Richards Junior High and the University or the Virgin Islands have participated in workshops to learn about the exhibition and were asked to design a new Virgin Islands flag. Marin expects that more than 30 renditions from the young artists will be displayed at the museum. Over the weekend, visitors will be able to vote on their favorite flag.
The exhibition is sponsored, in part, by the National Endowment for the Arts, the V.I. Transfer Centennial Commission and the V.I. Council on the Arts, The museum is open Tuesdays through Saturdays from 10 a.m. to 4 p.m. as well as days when cruise ships visit and until 6:30 p.m. during Sunset Jazz.