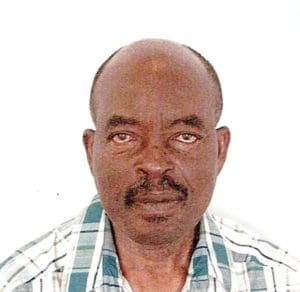 Cyrille Clercien died on March 2.
He is preceded in death by his aunt, Theresa Martin.
He is survived by his spouse, Parella Clercien; mother, Alicia Clercien; daughter, Shamay Clercien; sons: Elroy Clercien, Como Clercien (N.Y.), Don Clercien (Calif.) and Michael Stanley (Fla.); brother, Cuthbert Bastian (St. Lucia); sisters: Eugenia Jean Pierre (St. Croix) and Theresa Bastian (St. Lucia); grandchildren: Hakim Clercien (St. Croix), and Alex and Daisy Clercien (Calif.); special friends: the Granderson family, the Herbert family, the Rosemond family, the Arsia family, Mona and Martha; and other relatives and friends too numerous to mention.
A viewing will be held from 4-5 p.m. on Thursday, March 16, at Divine Funeral Service Chapel. A second viewing will be held at 9 a.m. followed by a funeral service at 10 a.m. on Friday, March 17, at St. Ann's Catholic Church, Barron Spot. Interment will be at Kingshill Cemetery.