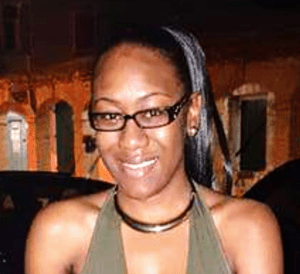 Anyliah Fawkes died. She was a vibrant 19-year-old who enjoyed life and was loved by everyone she came into contact with.
She is survived by her mother, Ethelyn Samuel; father, Isaiah Fawkes; sisters: J'Nylah Richards and Ikeajah Fawkes; grandmothers: Ancelina King and Lauren Gilchrist; grandfathers: Thomas Samuel and Lionel Fawkes; great-grandmother, Gladys Gilchrist; aunts: Tamika Charles, Tameka, Tanya and Marsha Samuel, Patrice Rogers, Okeya Milligan, Akiesha Fawkes, Candice and Alice James; and uncles: Ravi Samuel, Michael King and Nebo Tittle; and great aunts: Beverly King, Maureen and Shelby Turbe, Donna Greaux, Merle Gonzalez, Mavis Gilchrist, Yvonne Gilchrist-Lowman, Jacqueline, Shermaine and Kalia Fawkes, Bobby, Donna and Athena Heywood, and Deliase Heywood-Wynter.
She is also survived by great uncles: Avery, Dave, Curneal, Ray and Craig Fawkes, Douglas Jr., Billy, Danny, Darwin, Terrance Heywood and Wayne Brown; cousins: De'nae Joseph, D'nya Rodriguez, Miracle Tittle, Akwuan Zakers, Shabazz Bastian, Tafari, Tejai and Tafari "Tahji" Fawkes, Khimar and Ahmara Samuel, Azirah and Prince-Azarie Klein, Alexis Dewar, Taniah Warner, Amesha Jones, Terrell, Terrique and Anyla Edwards, Ian Fontaine, Ze'shea and Jermesha Graham, Azani and Eustace John, De'Andre Prentice, Shaleequa Fawkes and N'Quiisha Edwin; and best friend, Zariah Swanston.
Other survivors include godmothers: Coleen Christian, Jermain Roger, Kittura Roberts and Fanny Clarke; godfather, "Hardest;" godchildren: Azair McIntosh and Larissa Arthurton; godsisters: Jaquilah David and Judith Woodley; other relatives and friends too numerous to mention to include the Swanston, King, Samuel, Toney, Leon, Henry, Natta, Fawkes, McIntosh, Gilchrist, Swanston, Heywood and Romney families; the SCEC Class of 2015; and the management and staff of Lutheran Social Services and K-Mart West.
The family requests that mourners wear festive colors in honor of Anyliah's vivacious life.
A funeral service celebrating her life will be held on Friday, March 10, at First Pentecostal Church, 19 Estate Carlton, Frederiksted (next to The Pastry Hut). The viewing will be held at 9 a.m. followed by a funeral service at 10 a.m. Interment will be at Kingshill Cemetery.