Members of the Rotary Club of St. Croix and Rotarians from Oregon visited Iqra Academy on Tuesday and made a statement of unity, solidarity and "One Love" with students and staff at the Muslim school.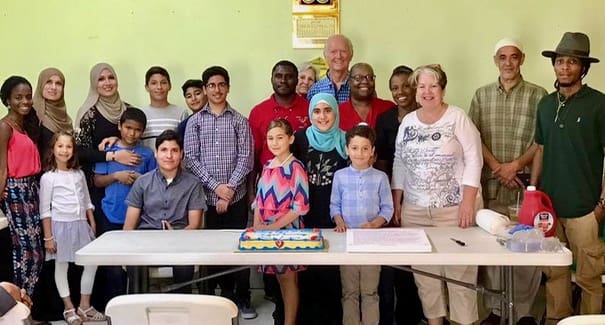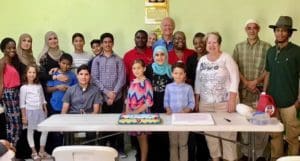 Rotary of St. Croix President Sandra Gerard-Leung said with all the craziness in our country right now and all the hatred that is growing, "it is more important than ever to show our love and support, especially to the children. They need to know they are safe and that we are on their side."
"This statement goes out to all in our community that are being marginalized and made to feel that they are not a part of our community," she said.
According to a statement, the Rotarians plan to go back in the near future and have an art day with the students.
They presented the following statement written by Rotarian Lishati-Shumba Bailey at the school: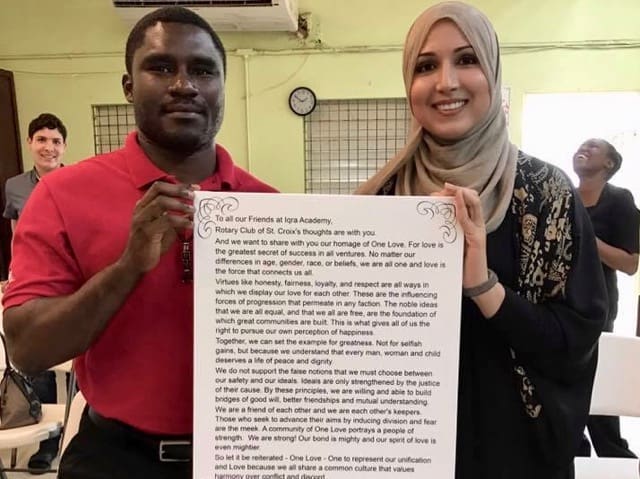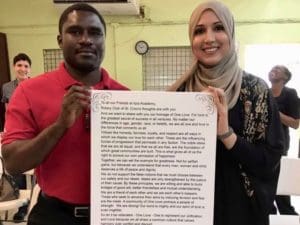 "To all our friends at Iqra Academy, Rotary Club of St. Croix's thoughts are with you. And we want to share with you our homage of One Love. For love is the greatest secret of success in all ventures. No matter our differences in age, gender, race or beliefs, we are all one and love is the force that connects us all."
"Virtues like honesty, fairness, loyalty and respect are all ways in which we display our love for each other," the statement continues.
"We do not support the false notions that we must choose between our safety and our ideals."