Herman Peter Joseph Sr., also known as "Duffles" or "Hermie," of Estate Whim died on Feb. 2. He was 77 years old.He survived by his ex-wife, Myrtle Jones Joseph; daughter, Marissa Joseph; sons: Herman Joseph Jr. and Henry Joseph; grandchildren: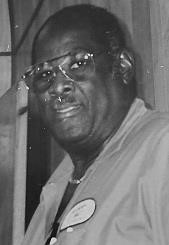 Jermaine Hanley, Jerrell Ikedo Watts, Jaheem Joseph, Jada Joseph, Cassidy Joseph and Kayla Joseph; sisters: Carmen Gomez Clendinen, Emelda Hall (N.Y.), Leocadia Joseph (N.Y.) and Myrtle Joseph (N.J.); and nieces: Colleen Clendinen, Sheryl Hall Shefton, Louise Nicholas, Pauline Ottley, Marilyn, Evelyn (N.Y.), Josephine (N.Y.), Jaylene and Almeda.
He is also survived by great nieces: Naykia (N.Y.), Eboni and Jasmine; nephews: Isidore Griles, Maurice Tyson (N.Y.), Evans Best (N.Y.), William Hall (N.Y.), and Danielle and Ethan (N.Y.); great nephews: Jeffery Griles (N.Y.), Clinton, Clevon (N.Y.), Miguel, Joven (N.Y.) and Ashley (N.Y.); daughter-in-law, Sonia Navarro Joseph; and godchild, Brenda Graham.
Other survivors include special friends: Wilma Fredericks, Nella Scott (N.Y.), Michelle Nico, Gloria Joseph, Curtis Williams, Stanley Parris and family, Motimer Davis, V.I. Fire Services, Simeon Williams, Elroy Henderson, and James Watts and family; cousins and other relatives: Louis Jackson, Rita Howell, Harry Harris and family, Carlos Stewart and family, Yvette Graham and family, Olrick Harris and family, Beatrice Wallace, the Hurley family, Louise Henry and family, the Elma Barnes family; as well as other relatives and friends too numerous to mention.
A special thank you to the Kidney Center, Juan Luis Hemodialysis Department, nurses and doctors and VA outpatient staff of St. Croix, and caregivers from the Department of Human Services and VA Administration.
A viewing will take place at 9:30 a.m. followed by a funeral service at 10:30 a.m. on Friday, Feb. 24, at St. Patrick's Catholic Church. Interment will be at Frederiksted Cemetery.