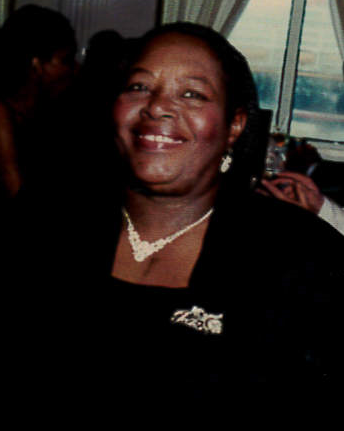 Laurencea L. Richardson, also known as "Mama," of Estate Profit Hill died on Jan. 11. She was 77 years old.
She is survived by her daughters: Marilyn Richardson, Joyce Richardson (stepdaughter) and Peturna Richardson-Charles; sons: Addison Richardson, Rodolf Richardson, David Richardson and James Richardson; adopted daughter, Kiaeara Donaldson; and grandchildren: Maritsa Richardson, Kenisha Hendrickson, Patrick Pryce Jr., David Pryce, Akeem Richardson, Malik Richardson, Javon, Gonzague, Solomon Richardson, Nyla Richardson, Asher Richardson, Rianna Davis, Janay Richardson, James Richardson Jr., Kamari Richardson, Tiana Richardson, Kiana Richardson, Jamie Richardson-Granger (adopted grandson), Keturah Richardson, Jahsiah Richardson and Darnell Simon (step-grandchild).
She is also survived by great-grandchildren: Zaquan Almestica, Zaryah Jonas, Jahi Jonas, Myah Stubbs, Jerimiah Stubbs Jr., Kylah Sheally, Kobe Sheally, Patrick Pryce, Amar Pryce, Alyssa Pryce and Taheyrah Pryce; sister, Sheloch Williams-Richardson; brothers: Elridge Hodge, Wilmot Richardson and Wellington Hodge; nieces: Jasmin Richardson, Orincia Parry, Shameka Grant, Leoka Grant, Cindy Govia, Rosemary Govia, Petrona Cunard, Crystal Williams, Karen Whittaker and Althea Ferguson; and nephews: Dexter Richardson, Ron Grant, Eavin Parry, Elvette Parry, Mark Whittaker, Carlo Whittaker, Alanderson Selkridge, Paul Richardson, Edward Richardson, Cyril Richardson and Chuck Williams.
Other survivors include uncles: Clifford Williams, Ivan Bass, Simeon Whittaker and Clarance Bass; daughters-in-law: Dorothy Richardson, Carrie Richardson, Trina Richardson and Anjorie Richardson; sisters-in-law: Deslyn Richardson and Cladeth Hodge; special friends: Melvina Barnard, Marie Etienne, Elvis Fahie, Ursilin Joseph and family, the Hazel family, the Davis family, the GAP family, the Sunny Isle Baptist family, Jennete Allen and family, Gladys Bradshaw, Marion Silcott and family, Jerome Seeley and family, Elizabeth Erarte, Akeel Rogers and family, and Francis Ferdinand and family; cousins and other relatives: Milton Whittaker, the Hassel family, Dian Whittaker-Mills, Takesia Martinez, Venetta Whittaker-Hughes and family, Sandra Esdaille, Joseph Bass Jr., Bill Bass, Alric Francis, Joycelyn Bass, Keith Bass, Janice Whittaker, Lyn Whittaker and family; as well as other relatives and friends too numerous to mention.
The viewing will take place at 10 a.m. followed by the funeral service at 11 a.m. on Friday, Feb. 3, at Sunny Isle Baptist Church. Interment will be at Kingshill Cemetery.
Arrangements are by James Memorial Funeral Home Inc.