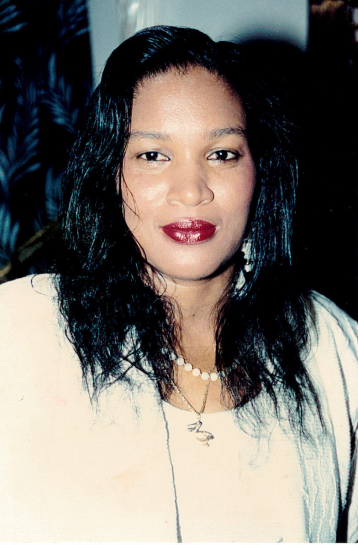 Shenel Cuencas, also known as "Cuenkie," of Estate Peters Rest died on Jan. 5. She was 58 years old.
She is survived by her daughter, Latisha Adams-Thomas; sons: Emery Adams and Kaleem Chism; grandchildren: Malik and Moriah Chism, Jaheem Sealey, Zareyah Joseph and Tishylan Adams; sisters: Minerva Cuencas, Carmen Cuencas, Iris Cuencas, Grisilla Cuencas, Eugenie Plaskett, Melba Harris, Jacinta Cuencas and Evelyn Garcia; and brothers: Larry Cuencas, Sammy Cuencas, Antonio Cuencas, Carlos Cuencas, Alfrado Cuencas, Larry Cuencas, Mike Cuencas and Jason Richards.
She is also survived by nieces: Prisilla Renee, Natasha Kalloo, Diane Samuel, Cherelle Cuencas, Chenelle Cuencas, Chena Cuencas, Kahilya James and Shelby Symone; nephews: Luis Rodriguez, Careem Cuencas, Errol and Edmond Giles, Arcile and Alahad Barbel, Adrian and Antonio Cuencas, and Angel Cuencas; great nieces: Jasmin Sanes and Kiara Kalloo; great nephew, Raphiel Sanes; and son-in-law, Al-jami Thomas.
Other survivors include godchildren: James Chiverton, Jaquel Chiverton and Sykoi Gilbert; cousin and other relatives: Debora Petersen, Denise Petersen and Donna Petersen; special friend and caretakers: Rachel Ballantine, Bureau of Corrections, Continuum Care Staff, Juan F. Luis Hospital Staff, Mrs. Eastman, Annette, Dr. Georges, Dr. Bucher and Dr. Weishner; as well as other relatives and friends too numerous to mention.
The viewing will be held at 10 a.m. and the funeral service will take place at 10:30 a.m., Wednesday, Jan. 25, at Holy Cross Catholic Church. Interment will follow at Kingshill Cemetery.