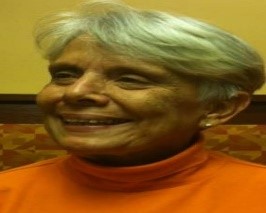 Debra Espinosa Roebuck died on Jan. 3 at the Gov. Juan F. Luis Hospital and Medical Center.
She is survived by her husband, Donald Roebuck; mother, Marie Louise Espinosa Gallivan; aunts and uncle: Mercedes Espinosa Arlin, Juanita T. Espinosa and Pedro P. Espinosa; sisters: Monica Gallivan Couch and Jessica Gallivan; brothers: Cory James Gallivan and David Albert Cover. Debbie grew up with and considered several cousins her siblings as well, including: Marise C. James, Danielle James Ruth, Stacey B. Espinosa, Lana L. Lopez, Angelo Espinosa and Wayne A. Moorehead.
Other family members include: Harold Roebuck III, Carlos Roebuck, Venecia Roebuck Wenze, Giselle Roebuck Korman, Robert H. Roberts, Rona Roberts, Robert Rossi, Tamara Nikki Espinosa, Peter Espinosa, Jonathan Espinosa, Abigail Espinosa, Vivian Valls, Quentin Valls, Sandra Valls, Camillo Valls, Lena Valls, Ricardo Valls, Mindy Valls, Madison Couch, Kari Currence, Arianna Gallivan, Karina Gallivan, Camille Paul, Sydney Paul, Jordan Paul, Amber Ruth, Murray Ruth Jr., Epiphany Espinosa, Nia Espinosa, Mya Espinosa, Kareem Balson, Kamal Espinosa, Precious Lopez, Miniard Culpepper, Jonathan Culpepper, Noa Espinosa, Asa Espinosa, Johnathan Dobbs, Robert Roberts, Lauren Roberts, Dante Rossi, Courtney Scott, Carlotta Espinosa Moorehead, Anthony Paul, Murray Ruth, Mitchell Couch, and others too numerous to mention, including those from the Espinosa, Pedersen, Golden and Roebuck families and friends.
A memorial service will take place at 10 a.m., Friday, Jan. 20, at Holy Cross Catholic Church in Christiansted.