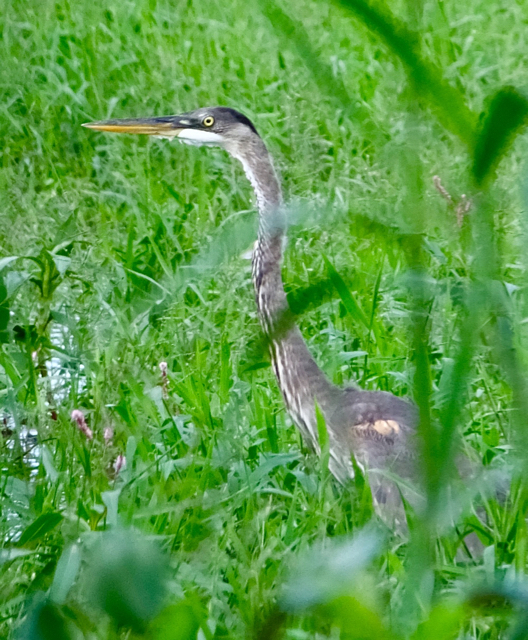 Fewer birds and species were counted this year during the Audubon Society's 117th Annual Christmas Bird Count on St. Croix, perhaps because there were fewer volunteers covering less ground than in past years, organizers said.
"It's difficult to predict how many birds will be counted from one year to the next. Each year's number can be up or down from the last for lots of reasons, but it's the people doing the counting that matters the most," Bill Boyton, St. Croix's CBC organizer said.
On Dec. 18 – Bird Count Sunday – a total of 2,856 birds were counted on St. Croix with 72 species sighted by 24 volunteers.
The birdwatchers scanned the skies for birds, traversing golf courses, ponds, wetlands, shorelines and the countryside with binoculars, tally sheets and bird identification books. They traveled 200 vehicle miles, walked 22 miles and spent 84 "people hours" tallying St. Croix's winter birds. Last year, 30 volunteers counted 3,615 birds on St. Croix.
The search areas, called circles, are 15 miles in diameter. St. Croix has two circles, one designated in 1972 and the second, covering the east end of the island, selected in 1985.
Boyton commented that St. Croix birders experienced "near perfect conditions." Bird Count Sunday in the territory was mild and partly cloudy with a strong breeze out of the southeast most of the day. A few scattered showers during the morning didn't detract from ideal conditions.
The Audubon Society's annual bird count on St. Croix is part of an international effort that takes place across the United States and in several foreign countries. Each location decides on the day to conduct the event but counting must occur between Dec. 14 and Jan. 5.
Worldwide this year – and still counting – 556 locations have tallied more than 14 million birds, according to the Audubon website.
Last year, more than 76,000 observers participated in the worldwide event and counted almost 59 million birds within 2,600 species. Almost one fifth of the species – 509 – were counted in Yanayacu, Ecuador. and 646 species were identified in the United States.
Reported count data can be viewed at netapp.audubon.org/CBCObservation.
According to Boyton, the volunteers who took part in December's bird count said they plan to return next year for the 118th annual observance. Those who would like to learn more about bird watching can attend events conducted by the St. Croix Environmental Association throughout the year. Events are announced on the organization's website, www.stxenvironmental.org.