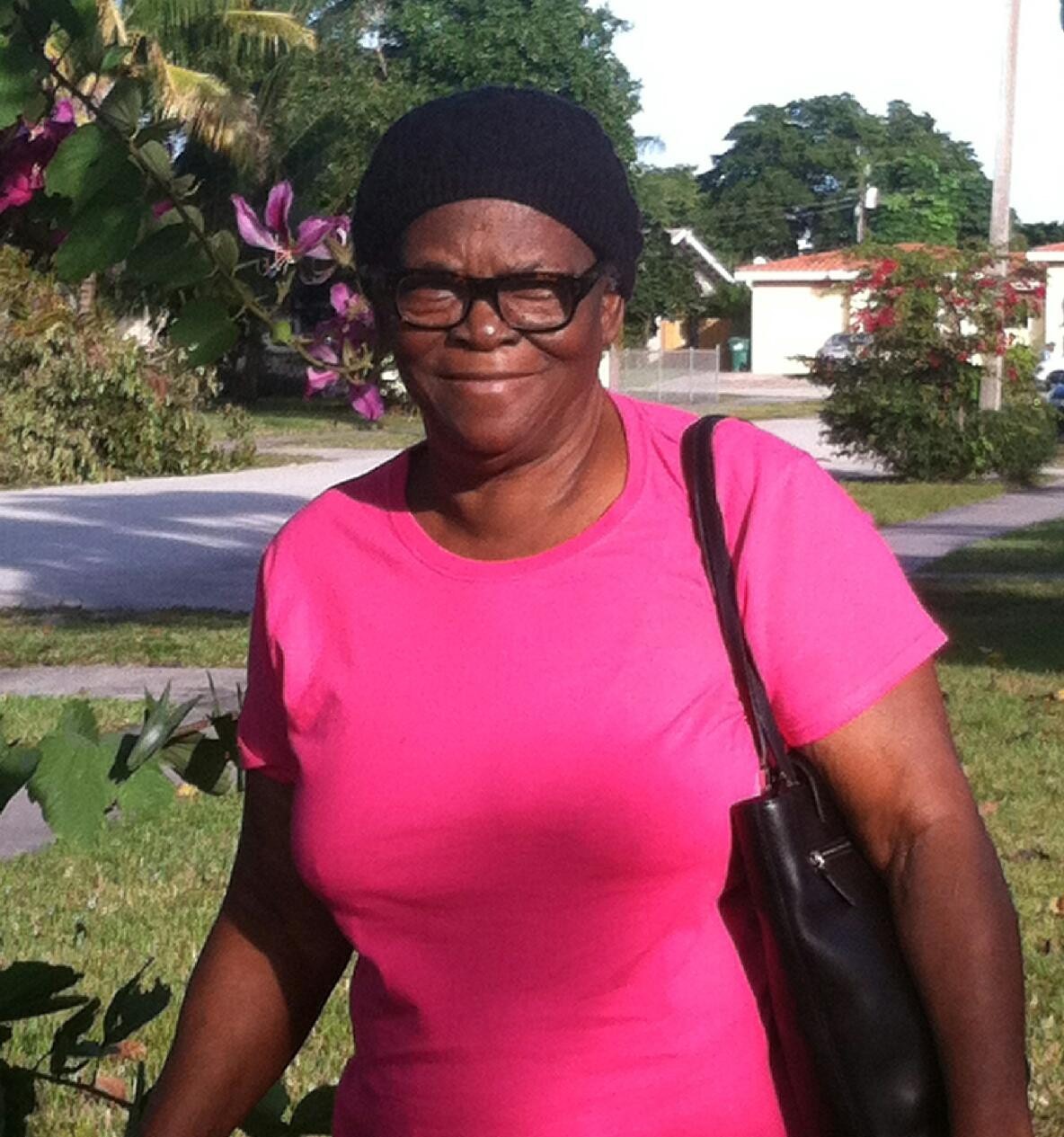 Christine Patricia Gerard died on Dec. 16.
She was preceded in death by her spouse, Clemence A. Gerard; mother, Mable Kelly; father, Selwyn Phillip; sister, Ursula Fyfield; and niece, Moreen "Dolly" Fyfield.
She is survived by her daughters: Oretha M. Liburd, Sandra O. Wilkenson-Rosier and Shani Z. Shallow; sons: Theodore A. Phillip, Alphonso E. John and Sheldon B. Shallow; granddaughters: Michelle N. Durrant, Shamika Thomas, Sharnalynn L. Shallow, Lenae J. Rosier and Kylani L. Shallow; grandsons: Sevell D. Rosier, Joseph Thomas, Jelani A. Shallow, Aiden E. Shallow, Sydney E. Shallow, Kamani E. Shallow, D'Andre A.S. Shallow, Izaiah B. Davis and Uriah John; great- grandson, Miciah Stafford; and sisters: Violet Bracero (USA), Violet Phillip Callwood (BVI), Natalie Todman (BVI), Jean Kelly, Heather Collins (St. Kitts), Diana Browne (Nev.), Joycelyn Phillip (St. Kitts).
She is also survived by brothers: Joseph Edward Phillip (Nev.), Isiah Phillip (St. Kitts), Albert Kelly and Levi "Bami" Phillip (St. Kitts); sisters-in-law: Ellina Phillip and Maudeline Kelly; brother-in-law, Franklyn Browne; daughter-in-law, Venise Hinds-John; and nieces: Julietta Fyfield, Anelta "Damis" Fyfield-Burke (SKB), Shianna Harvey, Levika Phillip, Sherry Walters, Jeri-Lee and Shanna Kelly, Kerene Henry, Tashma Allen, Ruby Todman, Simonetta Phillip (St. Kitts), Maribelle Bracero-Phillip (St. Kitts) , Chandra Phillip (St. Kitts), Keyra Phillip, Jelyce Burke, Brianna and Devanya Browne, Niquani and Nikema Kelly.
Other survivors include nephews: Frank, Winston and Roger Fyfield (Nev.), Dishaun Phillip, Darren Kelly, Denilson and Matthew Phillip, Luis Alberto Bracero-Phillip, Kevis and Kelvis Phillip, Ciaran Phillip and Nathaniel Todman; cousins: Iona Liburd and family, Orneth LaCorbiniere and family, Arlene Kelly and family, David Rossington, Rodney and family, Mary Liburd and family; special friends: Ruthlyn Frederick and family, Christine Isaac, Ucina Thomas and family, Way of the Cross family, Glendora Lewis and family, Ednita Emmanuel, Andrea Daniel and Marilyn Simon family, and Norris Simon and family; as well as other relatives and friends too numerous to mention.
A viewing will be held from 4-5 p.m. on Thursday, Dec. 29, at Divine Funeral Service Chapel. A second viewing will be held at 9:30 a.m. followed by a funeral service at 10:30 a.m. on Friday, Dec. 30, at Way of the Cross Baptist Church, Catherine's Rest. Interment will be at Kingshill Cemetery.