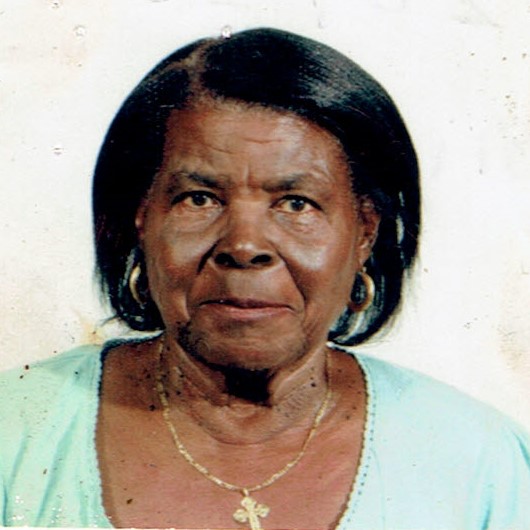 Josephine Abraham Prescott, also known as "Mamie," died on Dec. 16.
She was preceded in death by her brothers: Oliver, Mark and Jonas Abraham; and sister, Maria (Ariyas) Abraham.
She is survived by her spouse, Eustace Prescott; daughters: Mable Cuffy, Andrea Lawrence, Theresia Osborne, Elizabeth Jno Baptiste, Bernadette Prescott and Annette Prescott-Redo; sons: Gee Cuffy, Thomas Vigilant, Placid Jno Baptiste, Stanislaus Prescott, Joseph Prescott and Robert Prescott; brothers: Phillip Abraham and Patrick Abraham; sisters: Ruthline Theodore and Justin Dariah; sons-in-law: Peter Cuffy, Rodwell Osborne, Erskin Hills and Ian Redo; and daughters-in-law: Rosemond Vigilant, Justine Baptiste, Lornette Prescott and Florence Felix.
She is also survived by grandchildren: Elpher Anthony, Andrenette Auguste, Shirley Cuffy, Diane Rawlins, Jabbar Ferdinand, Akil Ferdinand, Luis Perez Jr., Lester Vigilant, Esther Vigilant, Timothy Vigilant, Thomas Vigilant Jr., Tyler Vigilant, Lorrine Vigilant, Emmanuel Thomas, Leoma Cuffy, Gee-Kent Cuffy, Alex Cuffy, Tinisha Jno Baptiste, Elaine Jno Baptiste, Jaylah Jno Baptiste, Brandon Prescott, Nicole Prescott, Uriah Matthew, Jeremiah Hills, Tamara Prescott, Ashley Prescott, Joshua Prescott, Brianna Scotland, Arianna Scotland, Ethan Boatswain and Ianna Redo.
Other survivors include great-grandchildren: too many to mention; nieces and nephews: too numerous to mention; special friends: Sonia Leonard-Care Givers Unit at the Department of Human Services, The St. Ann's Franciscan Fountain of Life Prayer Group; and other relatives and friends too numerous to mention.
A viewing will be held at 9 a.m. and a funeral service at 10 a.m. on Thursday, Dec. 29, at St. Ann's Catholic Church, 42 Barren Spot. Interment will follow at Kingshill Cemetery.