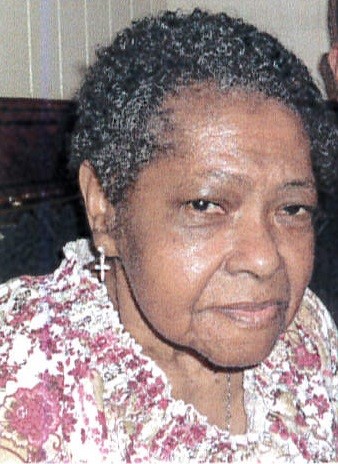 Florine Patrizia Diaz, also known as "Ms. Flo," "Flo" or "Momma Diaz," of Fairfax, Va., died on Nov. 25. She was 82 years old.
She is survived by her son, Carlos Diaz; grandchildren: Shenice Diaz and Daniel Diaz; daughter-in-law, Yolanda Little; niece, Ina Plaskett; nephew, Edward Paskett; special friends: Connie Little, Ray Jackson, Claudette Swan and Wilhelmina CommaBatch; cousins and other relatives: Ann-Marie Gibbs, Gerada Gibbs, Geraldine Gibbs, Claudette Coleman, Clinton Lang, James Gibbs, Arlene Lucas and Arienne Lang; and other relatives and friends too numerous to mention.
A viewing will take place at 10 a.m. followed by a funeral service at 10:30 a.m. on Monday, Dec. 19, at Holy Cross Catholic Church. Interment will be at Kingshill Cemetery.
All arrangements are by James Memorial Funeral Home Inc.