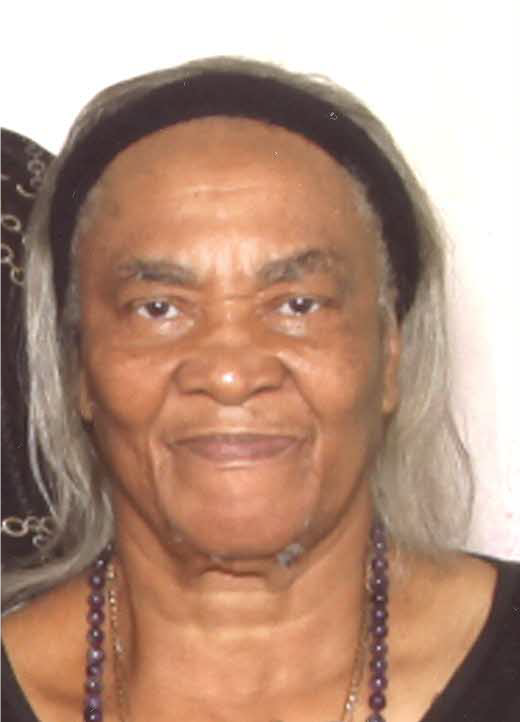 Phyllis Friday of Estate Glynn died on Friday, Dec. 2. She was 78 years old.
She is survived by her daughters: Arlene S. Popp, Carolyn Friday and Tracey Friday; son, Rolston Friday Jr.; grandchildren: Eric Popp Jr., Michael Popp, Ivoree' Friday, D' Andre Friday, Renford Friday Jr., Tyrell Friday, Dean Nurse Jr., Jadon Nurse, Jeremiah Nurse, Denirah Nurse, Rexford Friday Jr., K'Shylah Friday, Frank Rolston Friday Sr., Renaldo Becerril, Rheanna Becerril and Nicole Hobson Turnbull; and great-grandchildren: Frank Rolston Friday Jr., Xylia Syani Marie Browne, Jahnile Morton and Jah'Mir Friday; sister, Orlette Howell.
She is also survived by her brother, Boyd Brookes; niece: Yevana Esha Brookes Fahie; daughters-in-law: Lethonia Charles-Friday and Faye Strunkey-Friday; sons-in-law: Eric Popp Sr., Harry Becerril and Donald Turnbull; brothers-in-law: Haden Friday, Archie Friday and Hudson Friday; sisters-in-law: Audrey Friday, Icilma "Gweneth" Knight and Barbara Brookes; and special friends: Edmund Nisbett, Cordina Hector, Maria Friday, Janet Lewis, Winston Henry, Samuel Bruce and the entire staff of Continuum Care Inc.
Other survivors include cousins and relatives: Bertil Hobson and family, Helen and Melford Tyson, Frederick and Delores Morton, Eulalie Cornelius, Oretta Carter, Irene Trotman, Philip Trotman, Wilbert Trotman, Emerald Trotman, Andrea, Sandy, Andy and David Carter, Shamira Caiby, Torey and Jamal Destin, Raquan Carter, Karen Martinez, Ruperth Cornelius, Renee Roper, Brittany and AJ Martinez, Akeem Schou and family, Kim Trotman Powell and family, Richard Trotman and Lucy Tritman, David, Stewart, Lynette and Blanche Trotman, and the Swanston family.
The viewing will take place at 9 a.m. and the funeral service at 10 a.m. on Monday, Dec. 19, at Friedensfeld Midland Moravian Church. Interment will follow at Kingshill Cemetery. All arrangements are by James Memorial Funeral Home Inc.