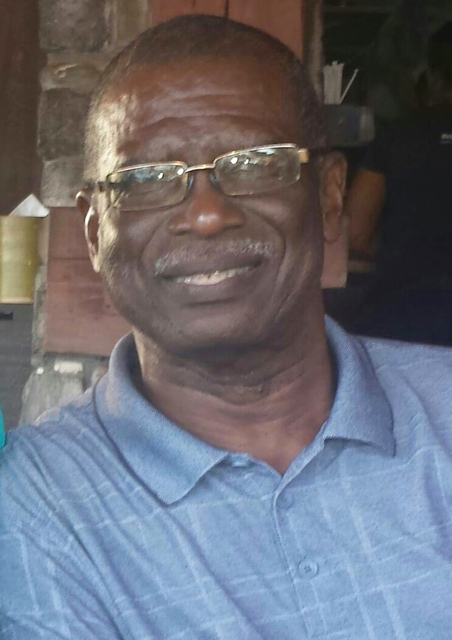 Jewels of the Virgin Isles is a monthly feature series profiling Virgin Islanders in the diaspora who are excelling in their respective fields and/or positively representing the USVI.
There are times when a person has an idea, and that's all it ever is – an idea. At other times, that idea is a seed that evolves into something special. It develops into something much larger than yourself and takes on a life of its own.
That has been the experience for me in writing this Jewels of the Virgin Isles column. It began as a thought I had one day while traveling at the beginning of 2013. Over the past three years, it mushroomed into a phenomenon, reaching tens of thousands of readers. The 60-plus features that have been published have created opportunities for many, instilled a new sense of pride in who we are as Virgin Islanders, and bridged a gap for the generation that is missing in leadership today.
This column was titled in honor of the poem "The Virgin Island Child," written in 1978 by my father, retired educator and poet Lawrence "Larry" Sewer. He created the piece to honor and celebrate the request of a students at the E. Benjamin Oliver Elementary School on St. Thomas. Now, almost 40 years later, this poem is still empowering Virgin Islands youth and creating a spark in the minds of our children.
It has been my honor to share the stories, the journeys, and the dreams of my peers as a way of inspiring our children to unleash the greatness inside of them. As you read this final interview, I hope you will reflect on what drives you to fulfill your dreams and how you can show care and love to a child in your life.
Being a Virgin Islander is not about geography for poet, entrepreneur, retired educator, and retired First Sergeant Lawrence "Larry" Sewer. It is the definition of who he is – mind, body, spirit, soul. Having been born into a family with an immense sense of nationalistic pride, Larry Sewer has made it his life's mission to extend and instill that same feeling into the students whose lives he has touched and to all with whom he makes contact.
Sewer, who is also the father of this column's author, is the creator of the poem "The Virgin Island Child," for which this series was named.
Though born and raised on the island of St. Thomas, Sewer will be the first to tell you that his roots run deeply throughout each of the U.S. Virgin Islands. He attended the George Washington Elementary School (later named Evelyn Marcelli Elementary School), transitioning to Charlotte Amalie High School for junior high and high school after a year in New York City for seventh grade. He graduated from high school in 1961, enlisted in the U.S. Air Force, and began his military career in Libya, a move that would ultimately shape who he would become.
Sewer, a Vietnam War veteran who specialized in sanitary engineering and water purification, spent 30 years in the armed forces, serving also with the Puerto Rico Air National Guard and the Virgin Islands Army National Guard, from which he retired in 1993.
"Because I am from a military family, I wanted to be like my uncle, the late James E. Fleming – a linguist for the U.S. Army and a retired first sergeant, so I did the same," Sewer said.
Larry Sewer is a man who has defied the odds to achieve a level of peace about himself, overcoming racial discrimination in the very military where he risked his life to bring freedom to others. Despite the challenges, Sewer immersed himself in rare opportunities to participate in leadership development classes that were typically off-limits to soldiers of color. Being able to master the military's strategies for success would prove to be a long-term benefit for Sewer, who still applies these philosophies today.
Following his tour of duty in Viet Nam, Sewer returned to the Virgin Islands, serving part time in the Puerto Rico Air National Guard and Virgin Islands' Army National Guard while working in the Virgin Islands Government for the Departments of Health, Public Works, and Education. His civilian and military expertise positioned him as the leader of the Virgin Islands' Army National Guard's 640th Water Production Detachment.
Filled with a yearning to instill what he was learning in the military into Virgin Islands youth, Sewer followed in the footsteps of his mother, the late educator Luna I. Claxton, and obtained his bachelor of arts degree in elementary education in 1980 from the College of the Virgin Islands, now University of the Virgin Islands. He taught at Emmanuel Benjamin Oliver Elementary School on St. Thomas, a career move that would be pivotal to his life. His encounters with students who were seeking a deeper connection with their teachers led him to write "The Virgin Island Child."
"One student said, 'Mr. Sewer, we are tired of learning about other people. We want to learn about ourselves.' I took the lesson plan, flung it like a Frisbee [across the classroom] and took the opportunity to teach them the way I wanted. I wrote a narrative talking about Virgin Islands' children being motivated to learn. This would become what is today the poem," Sewer said.
His passion for the Virgin Islands and his desire to share his knowledge with the youth comes from the legacy of his family's history as educators, trailblazers, and activists, which includes Rothschild Francis, for whom Market Square is named. Sewer was motivated by the teachings of his mother, his family, his upbringing in the "Down Street" area of the island, and the late Othelia DeWindt, an herbalist who taught him the art of natural healing.
"My mother was a super educator who received honors throughout her career for her work with kindergarten and first grade children. She loved engaging the minds of students at the beginning of their educational careers so she could pour into them a different way of thinking," Sewer said.
His term in public education would also include the opportunity to design his own curriculum, first for an experimental program called "Project Upgrade" for students of various ages at Lockhart Elementary School, and later an English as a second language (ESL) curriculum for Spanish-speaking students at the Addelita Cancryn Junior High School.
"I encountered many students who would tell me they could not recite my poem in the classroom because they were not Virgin Islanders. What they were saying was that their parents, who were from other Caribbean islands, were discouraging them from embracing their Virgin Islands heritage, which caused these children internal conflict and a sense of disconnection," Sewer said.
He was finally able to break through to the students by creating interactive projects that helped to instill pride in their school and eventually in their home.
Sewer returned to graduate school at the University of the Virgin Islands to advance his career opportunities, and in 1991 obtained a master of arts degree in education, specializing in supervision and administration. This specialty in developing non-traditional coursework incorporating Virgin Islands history and innovative learning techniques is what endears him to the children of the Virgin Islands even today, particularly when they realize he is the author of the poem they recite in school.
Sewer attributes his drive and motivation to being pleased with himself or believing in self; his partner, Velma Abramsen; his daughters, Loán Sewer and Zenzilé Hodge; and his grandson, Rafael. He is also a man who is concerned about the direction his home is going and remains involved in the community through political and community involvement and as a contributor to the local radio talk shows. He continues to educate people in his path through his work as an herbalist, and is eager to share the healthful properties of local, Virgin Islands plants which he uses in his line of skincare products and herbal tonics.
Sewer, will continue to agitate and advocate for change until the Virgin Islands returns to the close-knit, prideful community in which he was raised. His dream is for the local community to embrace the visions and ideas presented by past subjects of the Jewels of the Virgin Isles columns and move the islands forward at an accelerated pace.
"All of us are Virgin Islands children and we have to see ourselves as vehicles. The late Gov. Cyril E. King used to say, 'We are the instruments that set the tone for the future and further development.' I am especially pleased to see that my poem has inspired something such as this column, where others, especially the youth, can hear from Virgin Islanders who have gone before them," Sewer said. "This is not about me. I am just the vehicle to put it [the poem] out there. I believe in our youth. They are what I love most about the Virgin Islands, because they are unpolished gems. Care and sincere motivation are the tools required to make them shine."
The Virgin Island Child™
By: Larry Sewer ©1979
I am a Virgin Island Child!
I am a jewel! However,
I cannot sparkle unless I
Am polished!
God, the maker of all
Solvents,
Created the greatest solvent
Of all … Care.
Care … can move
mountains.
Care … motivates my
Willingness to learn …
Care … expresses Love!
Nugget for VI Youth: Stay focused. Seek those who see the twinkle in your eyes.
Little Known/Fun Fact(s): I am a Poet, Musician, Herbalist, Cook, Baker and an Entrepreneur. I created my business with just $11 cash. My childhood nickname, given to me by my grandfather, the late William Fleming, is Bambwe, which is Ghanaian for "one who brings people together."
*Note: Lawrence "Larry" Sewer is the author's father.
Loán Sewer is a marketing and tourism branding consultant and proud Virgin Islander who resides in Charlotte, North Carolina. Follow her on Twitter @LoAnSewer or e-mail her at info@gobiconsulting.com.