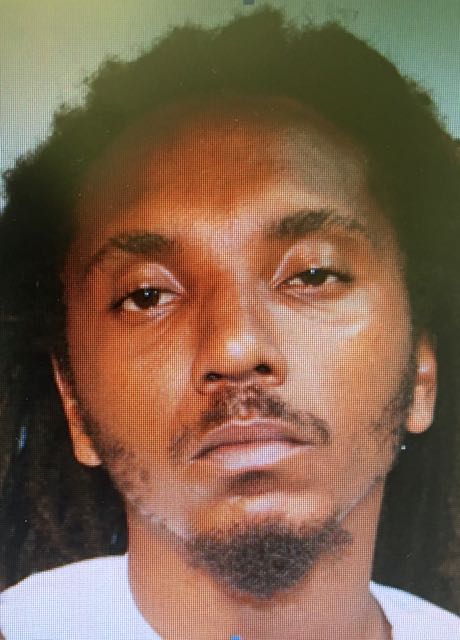 The V.I. Police Department arrested 32-year-old Omari Kalem Gordon on Tuesday evening and charged him with attempted murder in a shooting that took place earlier in the day in downtown Christiansted.
According to police, at about 9:16 a.m. the 911 call center dispatched units to a report of shots fired in the vicinity of the Buy Smart Mini Mart on Company Street. Dispatchers also informed officers that a panic alarm had been called in from that location reporting that an individual might have been shot.
Officers arriving at the scene they encountered a green Chevy sedan leaving at a high rate of speed. The vehicle was traveling to the hospital with the gunshot victim and was escorted to the JFL by Special Operations Bureau and bike patrol units.
At the scene, officers secured the location and the forensic unit canvassed the area for evidence.
As of Tuesday evening, the victim was reported to be at the hospital being treated for his multiple gunshot wounds and unable to give a statement.
About 10 hours after the shooting, at approximately 7:20 p.m., officers arrested 32-year-old Gordon and charged him with first-degree attempted murder and first-degree assault. Bail was set at $500,000 and, unable to post bail, Gordon was remanded to the Golden Grove Detention Center pending advice of rights hearing.
Police Commissioner Delroy Richards called the arrest a "collaborative effort between the community and the VIPD."
"Proactively, we will continue this momentum as we approach the holiday season, keeping our streets safe," Richards said. "The VIPD appreciates the community's support and continues to ask for your calls and tips curbing crime."
The case is under investigation by the Criminal Investigation Bureau. Police urged anyone with information regarding this incident to contact the Criminal Investigation Bureau at 340-778-2211, the 911 emergency call center, or the anonymous top service, Crime Stoppers VI, at 1-800-222-8477.