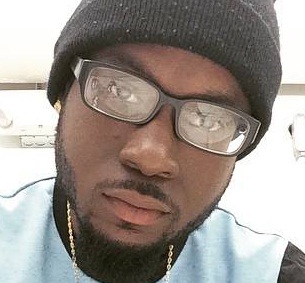 Kevin Johnson died on Nov. 11.
He is survived by his brother, Aaron Johnson; sister, Eloise Johnson-Henry; nephew, Jeshua Henry; niece, Jayelle Henry; brother-in-law, Jason Henry; sister-in-law, Cheleise Johnson; uncles: Boston Davis, Phillip Pope and Sonny France; aunts: Ester Johnson, Pamcita Johnson, Diana Richards and Ena France; and cousins: Alena Primus, Lyndon Massiah, Hudson Johnson, Darnell, Deniece and Dominic Davis, Viana, Osbert and Morickson Richards, Oral and Shirlon Johnson, Odin, Tamiel and Tawana Farrell, Lawrence Jr. and Keturah Bethel, Cleveena and Christopher Jones, Jillian France, Marlon and Nolan Charles, Zaffy Jacobs and family, Steve Jameson and Judyhand Young and family.
He is also survived by special family: Glenn Warrican and family, Krystella Morancie and family, Di'Jon Baptiste and family, Ms. Samuel and family, Vincent Liger Sr. and family, Samuel James II and family; godparents: Sonia Bellot, Janice Harris, Vincent Liger Jr. and Chandy Jeremiah Sr.; godbrothers and godsisters: Asheem Lee, Jamal Smith, Chandy Jeremiah Jr. and Shamara Jeremiah, Viana Richards, Lekiesha Rantan, Jennida Browne-Charles, Shanisha Browne, Denae Prime, Sherline Louis (Deenell), Keith Nicholas, Faithe' Ledesma, Ti'a, Collin and Kamar Liger; goddaughter, Ava Hansen; as well as other relatives and friends too numerous to mention.
There will be a viewing from 3-5 p.m. on Wednesday, Nov. 30, at Divine Funeral Services Chapel.
There will be a second viewing held at 9 a.m. followed by a funeral service at 10 a.m. on Thursday, Dec. 1, at Frederkisted Assembly of God, No. 144-145-C Campo Rico. Interment will be at Kingshill Cemetery.