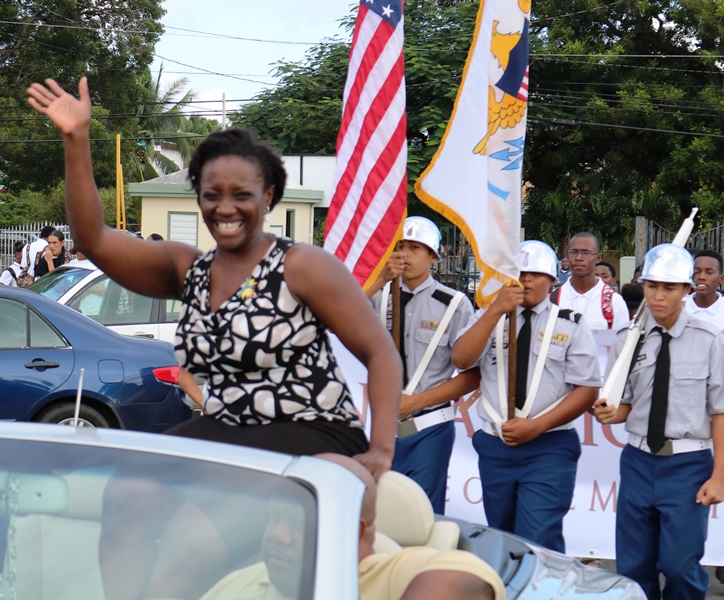 St. Croix Central High School (CHS) students did not board their buses as expected when classes were dismissed at 12:30 p.m. following midterm exams on Thursday, Nov. 10. Instead, they gave English teacher Dinah Browne a big surprise.
Browne, the Virgin Islands Department of Education's 2017 State Teacher of the Year, was amazed when she was escorted to a small convertible vehicle and paraded through the school's front parking lot and onto the field shepherded by flag-bearing CHS JROTC cadets, and the CHS marching band entourage in tow.
"We just want to have this special occasion so that students, teachers, faculty and staff could celebrate and show our appreciation for Ms. Browne's accomplishment," said CHS Principal Janasee Sinclair.