Joyce Augusta Meyers-Kirkland of New York died on Oct. 28. She was 79 years old.
She is survived by her brother, Leslie Meyers Sr.; and nieces: Elouise Meyers Stephen (N.Y.), Gwendolyn Meyers O'Garro, Joyce Meyers Sutton (St. Croix), Renae Meyers Harris (Texas), Sonia and Jennie Meyers (Fla.), Gaynell, Myrtle, Brenda and Beverly Meyers (St. Croix), Joyce Allen Ferguson, Gloria Allen Joseph, Deloris Allen Copeman, Isolina Allen (St. Croix), Rosetta Allen Lane (Fla.) and Loretta Allen Chalwell (N.Y.).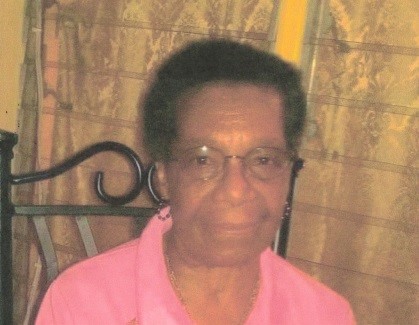 She is also survived by great nieces: Stephanie Russell Nichols, (Calif.) and 20 others; nephews: Leslie Meyers Jr., Ernest Meyers Jr., (N.J.), Ohenio Meyers Jr. (N.Y.), Maurel Meyers (Texas), Gary Meyers (Fla.), Ernie Meyers, Anthony Meyers, Ernest, Raphael Allen and Keithroy Williams; and great nephews: Michael Daniel (N.Y.), Gregg Stephen (Calif.), Gemnoy Stephen (N.Y.), Giffan Stephen (N.Y.) and 24 others.
Other survivors include sister-in-law, Jane Semper Meyers; godchild, Danielle Mack; special friends: Gwendolyn and Alfredo Hodge, Rita Powel, Liza and Ulrick Harris, Beryl Thomas, Jeanette Blackwell and Gretchen Pough; cousins and other relatives: Jackson, Clarke, Barnes, Simmonds, Powel, Samuel, Messer, Jeffers, Smith, Brown, Claxton, Braithwaite, James, Agnes Payne, Davis and Greenidge families; as well as other relatives and friends too numerous to mention.
There will be a viewing at 10 a.m. followed by a funeral service at 11 a.m. on Friday, Nov. 18, at James Memorial Funeral Chapel. Interment will be at Kingshill Cemetery.
All arrangements are by James Memorial Funeral Home Inc.