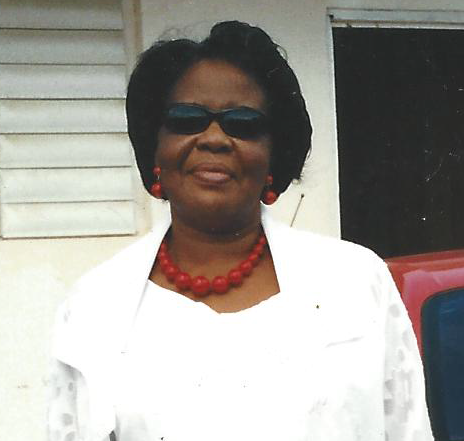 Novena Bazilica Scotland-Charles of Dominica and St. Croix died in Florida on Oct. 23.
She was preceded in death by her mother, Ella Scotland; father, Abraham Scotland; brothers: Felix Roberts, Agustine Scotland, Andrew Scotland and Francis Scotland; sister, Roslyn Bannis; and nephew, Clement Constance.
She is survived by her children: Ken Linton, Luna Alfred, Ternie Charles and Imran Charles; daughter-in-law, Alissa Charles; son-in-law, Moses Alfred; grandchildren: Luwana Drigo, Jahyla Charles, Sari Linton, Destiny Charles, Jahsmari Charles, Novena Linton, Brandon Tousaint, Jesse Alfred, Jarriq Charles, Imran Charles Jr., Jacob Charles and Ken Linton Jr.; brothers: Raphael Donavan Scotland (England), Didace Harrison Scotland (St. Croix), Marcel X. Scotland (St. Croix); sister, Martina Marina JnoFinn; and sisters-in-law: Bazilida (yeyet) Scotland and Melsadis Scotland.
She is also survived by brother-in-law, Eric Gregoire JnoFinn; nephews: Clement Constance, Timmond JnoFinn, Osmond Constance and Harris Scotland; nieces: Jacqueline Derrell, Vinica Todman Lucia Scotland, Theresa Bannis, Valina Brown, Roselind Rabess, Moreen Scotland, Decima Baptiste, Cinco Bannis, Empheme Bannis, Gilda Scotland Hobson, Margaret Scotland and many others too numerous to mention; extended families: the Dubique family, Christmas family, Bannis family, Austries family, Scotland family and Edward family, as well as many other relatives and friends too numerous to mention; special friends: Virginia Oshaughaessy, Valantine Walshda and Rosette of Dominica.
A viewing will be held from 10-11 a.m. on Friday, Nov. 18, followed by a funeral service at 11 a.m. at Sunny Isle Baptist Church. Interment will be at Kingshill Cemetery.
Professional Funeral Service is entrusted to Kingshill Funeral Home, 303 Clifton Hill, St. Croix. Telephone: 773-3310, Fax: 773-3311, e-mail: kingshillfuneralhomevi@gmail.com