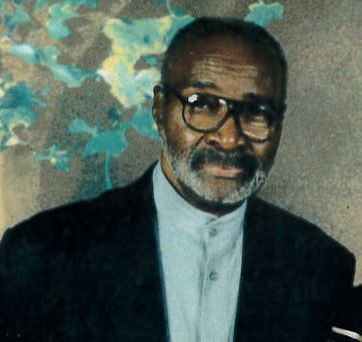 Rev. Dr. Samuel Jacobs, also known as "Sam," "Pastor J" or "Pastor Jacobs," of Estate Peter's Rest died on Oct. 21 at his residence. He was 87 years old.
He was preceded in death by his mother, Muriel Jacobs; father, John Jacobs; sisters: Heather Martin and Violet Benjamin; brother, Ronald Jacobs; and brother-in-law, Ronald Martin.
He is survived by his wife, Gwendolyn Jacobs; daughters: Victorine Jacobs Richards, Lauriel Jacobs and Muriel Jacobs Liburd; sons: Denfield Jacobs (Texas), John Jacobs (Florida) and Samuel "Sammy" Jacobs; and grandchildren: Krystal J.A. Martin, K'licia J.A. Martin, Jelani R. Richards Sr., Julian Jacobs, Anne Marie Jacobs, Kamika Jacobs Dillard, Felicia Jacobs, Bernard W. Liburd and Deshaunn Doward.
He is also survived by great-grandchildren: Deandre Jacob Duncan and Jelani R. Richards Jr.; sisters: Dorothy Henry (Antigua), Maudlyn Ambrose (Antigua) and Ileta Jacobs (Florida); daughter-in-law, Deborah "Debbie" Jacobs; son-in-law, Bernard Liburd; brothers-in-law: Ivan Ambrose and Eustace Henry; sister-in-law, Violet Jacobs (England); as well as nieces, nephews, other relatives and friends too numerous to mention.
There will be a viewing held at 9 a.m. and a funeral service at 10 a.m. on Saturday, Nov. 5, at the Friedensthal Moravian Church in Christiansted. Interment will follow at Friedensthal Moravian Church Cemetery.
In lieu of flowers, donations can be made to The Virgin Islands Moravian Conference to support the purchase of hymnals in memory of Rev. Dr. Samuel Jacobs. Hymnals would be donated to New Herrnhut Moravian Church and his home church Friedensthal and Faith Moravian Church. Checks can be made to The Virgin Islands Moravian Conference and mailed to 26 Estate Friedensthal A1 Bldg., Christiansted, VI 00820 or P. O. Box 8330 St. Thomas, VI 00801.
All arrangements are by James Memorial Funeral Home Inc.