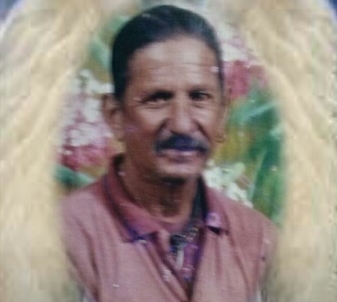 Luis R. Garcia, who was born on Jan. 3, 1949, and died on Oct. 14, 2016.
He is survived by his sons: Carlos Alberto Garcia and Robert Garcia; daughter, Franchesca Yvonne Garcia; granddaughter, Shanijah Garcia; grandson, Carlos Garcia Jr.; brothers: Maxino and George (Papo); sisters: Luz M. Garcia, Testista Roldan and Carmen L. Camacho; brothers-in-law: Guillermo Raldan and Rafael Camacho Jr.; aunts: Marcelina G. Rivera, Carmen G. Parilla, Paquita Rivera, Cochita Parrilla, Angelica Danois, Milagros Rivera and Marcelina Allen; uncles: Angel Rivera Jose Rivera and Diego (Papito) Rivera Jr.; as well as cousins, other relatives and friends too numerous to mention.
The viewing will be held at 9 a.m. followed by the funeral service at 10 a.m. on Saturday, Oct. 22, at 19 Estate Carlton. Interment will be at Catholic Ground West, Frederiksted.
Professional Funeral Service are entrusted to Kingshill Funeral Home, 303 Clifton Hill. Telephone: (340) 773-3310, Fax: (340) 773-3311, email: kingshillfuneralhomevi@gmail.com