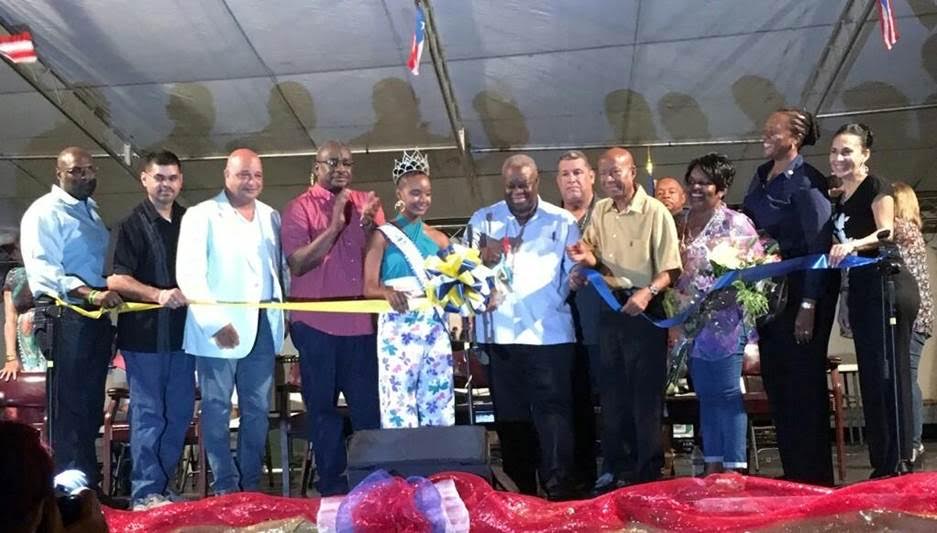 Gov. Kenneth E. Mapp welcomed one and all to the opening of the Virgin-Islands/Puerto Rico Friendship Village on Friday, Oct. 7. The village festivities continue to build on the Hispanic Heritage Month theme, "The New Generation Continuing the Tradition."
This year's village honors Paul Yarwood, who has dedicated 40 years of his life to working with St. Croix's children and young athletes. The governor praised the selection of Yarwood for this special recognition and said that he is a great example of volunteerism in our community.
Mapp directed that the Puerto Rican flag be flown with the United States and the Virgin Islands flags at all government buildings until sunset Monday when the VI-PR Friendship activities come to an end. "We started this tradition last year, and we want to continue it, to demonstrate the closeness that we share as a people," he said.
"We are a very proud people, blended with culture, tradition and values, and as the governor, I want to impress upon parents and grandparents to pass that on to your children and grandchildren," said Mapp.
The Friendship Village, located in D.C. Canegata Ballpark, will be open through Sunday evening. The celebration will move to downtown Christiansted Boardwalk on Monday, which is the official VI-PR Friendship Day.