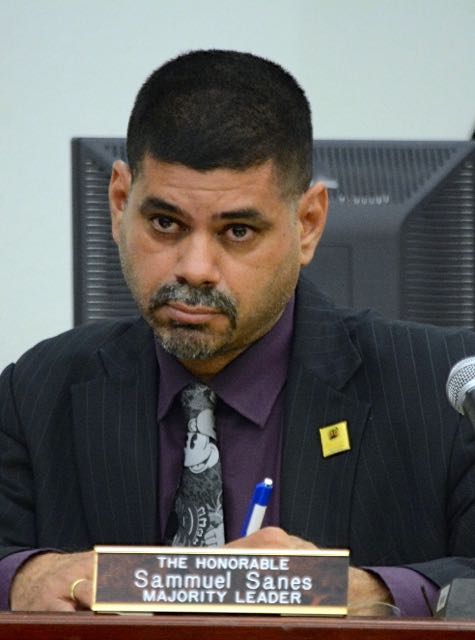 The USVI will have a minor new mandate to give burial benefits to V.I. veterans who pass away outside the territory if a bill approved in the Government Services, Veterans and Consumer Affairs Committee becomes law.
The V.I. government gives burial benefits to V.I. veterans under existing law. The Legislature makes a regular, annual appropriation of $300,000 to $400,000, divided equally between veteran medical travel and burial benefits. As of April, the V.I. government had spent $114,431 of $150,000 budgeted for Fiscal Year 2016 for burials.
Sen. Sammuel Sanes, sponsor of the measure, said that in the past there have been cases where veterans returned to the territory after military service, then left for medical care stateside and passed away outside the territory. If they passed away outside the territory, they may not have been eligible for benefits.
This extends the existing benefits to veterans born outside the territory, Sanes said.
The measure was considered in August, but held for amendments to clarify who was eligible. On Wednesday, Sanes offered an amendment that more clearly defined who qualified, including a requirement that veterans have at least 20 years of V.I. residency.
Voting to send the bill on to the Rules and Judiciary Committee were Sanes, Sens. Myron Jackson, Tregenza Roach, Janette Millin Young and Justin Harrigan. Sens. Neville James and Positive Nelson were absent. Nelson attended but had to leave prior to the vote.
The committee voted to indefinitely hold bills concerning multiyear contracts; creating a $100 fine for having more than one registration sticker on your vehicle; and allowing government agencies to charge an additional fee for "expedited services," if the agency then performs the duty, such as a permit inspection or granting a business license, in a short period of time.