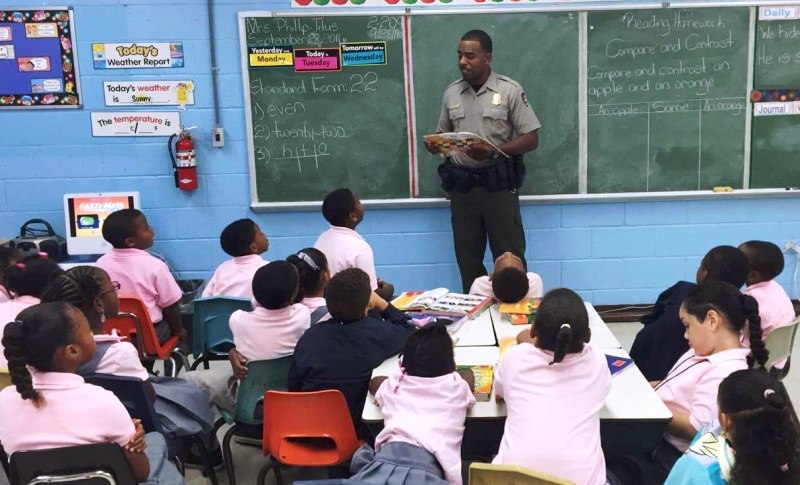 Alfredo Andrews Elementary School Principal Joan Claxton, English as a Second Language (ESL) teachers Maria Velazquez and Brenda Resto, St. Croix District ESL Program Coordinator Jose Perez collaborated to organize "Project Latino Men Can Read!"
Several successful Latino men from the community donated their time to read to kindergarten through third grade students on Wednesday, Sept. 28 at Alfredo Andrews, which has the largest Hispanic student population on St. Croix. The goal was to promote the importance of reading and the acquisition of the English language, while celebrating the achievements of Latino men on St. Croix.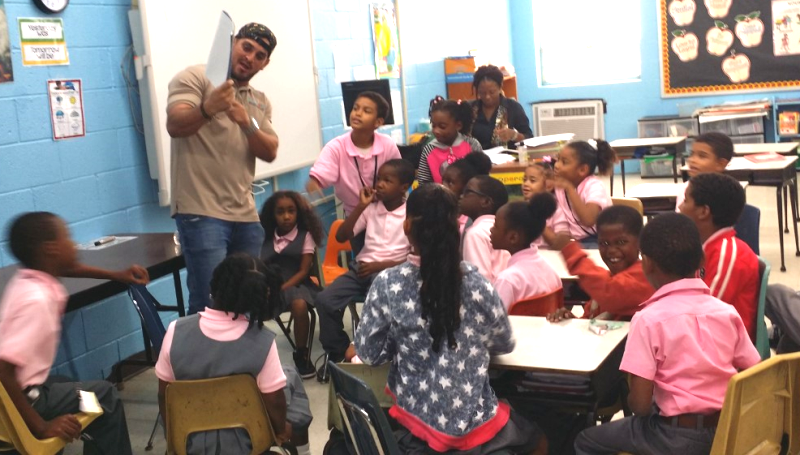 "Celebration of Hispanic heritage not only entails learning about music, dance or food," said Perez. "It is also a celebration of the achievements and contributions of Hispanics to our society. The volunteers of Project Latino Men Can Read serve as role models to the younger generation by demonstrating that it is cool to read."
Participating readers were:
Felix Cruz, retired educator and evangelical pastor
Gabriel Laurencin Jr., U.S. National Parks Service officer
Reynaldo Rivera, U.S. National Parks Service officer
Roberto Gutierrez, envoy/American Airlines Group
Paul Martinez, owner, Air R Us
Samuel Carrion, Office of the Governor, Government of the Virgin Islands of the United States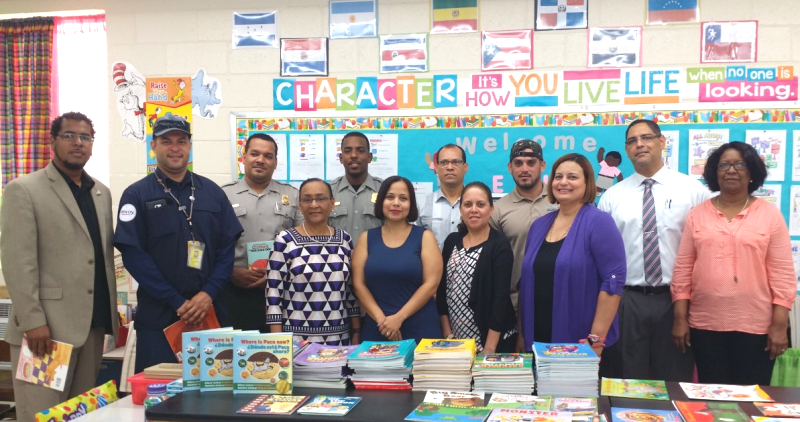 "Our successful Latino men are not only famous athletes, movie stars, singers or politicians," Perez added. "They are hard-working, law-abiding citizens and entrepreneurs who hold a variety of jobs and careers."
Hispanic Heritage Month activities are organized in schools from Sept. 15 through Oct. 15 each year to help students have more pride in their Hispanic cultures and heritage.
ESL is an instructional program for students whose dominant language is not English. The program emphasizes increasing English language proficiency of eligible students to attain academic standards and success in the classroom.