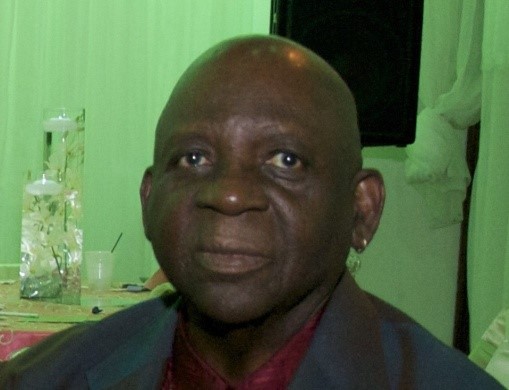 Mervyn Tyrell of Estate Clifton Hill died on Sept. 19. He was 79 years old.
He is preceded in death by his mother, Veronica Noel.
He is survived by his spouse, Geneva Jerome; daughters: Marie Tyrell-Crawford and Mervelyn N. V. Tyrell; stepdaughters: Beverly Jacobs and Cherryann Gaskin; adopted daughters: Marva O'Neal and Susan Thompson; son: Mervyn Tyrell Jr.; stepson, Blayne Jerome; and grandchildren: Kareem Mondesir, Khalid Mondesir, Talib Mondesir, Gyasi De Peza, Morowa De Peza, Jahseal De Peza, Thema De Peza, Torkwase De Peza, Jeremiah Crawford, Mia Tyrell, Mieka Tyrell, Lia Tyrell, Tyresse Tyrell, Malik Tyrell, Mickel Tyrell, Nacosa Tyrell and Cherissre Alleyne.
He is also survived by sister, Angela Cumberbatch; great-grandchildren: Osei Mondesir, Malachi Mondesir, Alexandra Mondesir, Ciara Mondesir, Isaiah Lois, Jonathan Foster, Faith Foster, Heaven Foster, Rihanna Joseph, Justin Awong, Armani Tyrell, Autumn Charles and Azmera Alleyne; daughter-in-law, Jenny Awong; son-in-law, Junior Crawford; grandson-in-law, Akeem Alleyne; brothers-in-law: Arthur Cumberbatch and Ashwin Jerome; and sisters-in-law: Nolajean Taylor, Angela Jerome and AnnMarie Jerome.
Other survivors include special friends: Oliver Farrow, Carl Rollocks, Witmore Goddard, Kofi Boateng, Simon Taylor, Raymond and Antonette Alleyne, Angel and Racquel Parrilla, Angela Jeffers, Merlin Frazer, Anna Encarnacion and Bodil Simmonds; cousins and other relatives: Cedric Boyce, Allison Mitchell, Martin Tyrell, Pearl Le Platte, Marian Philemon, Winston Ashby, Noel Austin, Carol Austin, Erol Austin, Winnifred Alleyne, Marie Wilson, Yvonne Perryman, Merle Welch, Michael Reece, Angela Reece, Margaret Reece, Averell and Sandralee Mars, and Marlene Nicholas; as well as other relatives and friends too numerous to mention.
There will be a viewing held at 9 a.m. followed by a funeral service at 10 a.m. on Thursday, Sept. 29, at St. Joseph Catholic Church. Interment will be at Kingshill Cemetery.
All arrangements are by James Memorial Funeral Home Inc.