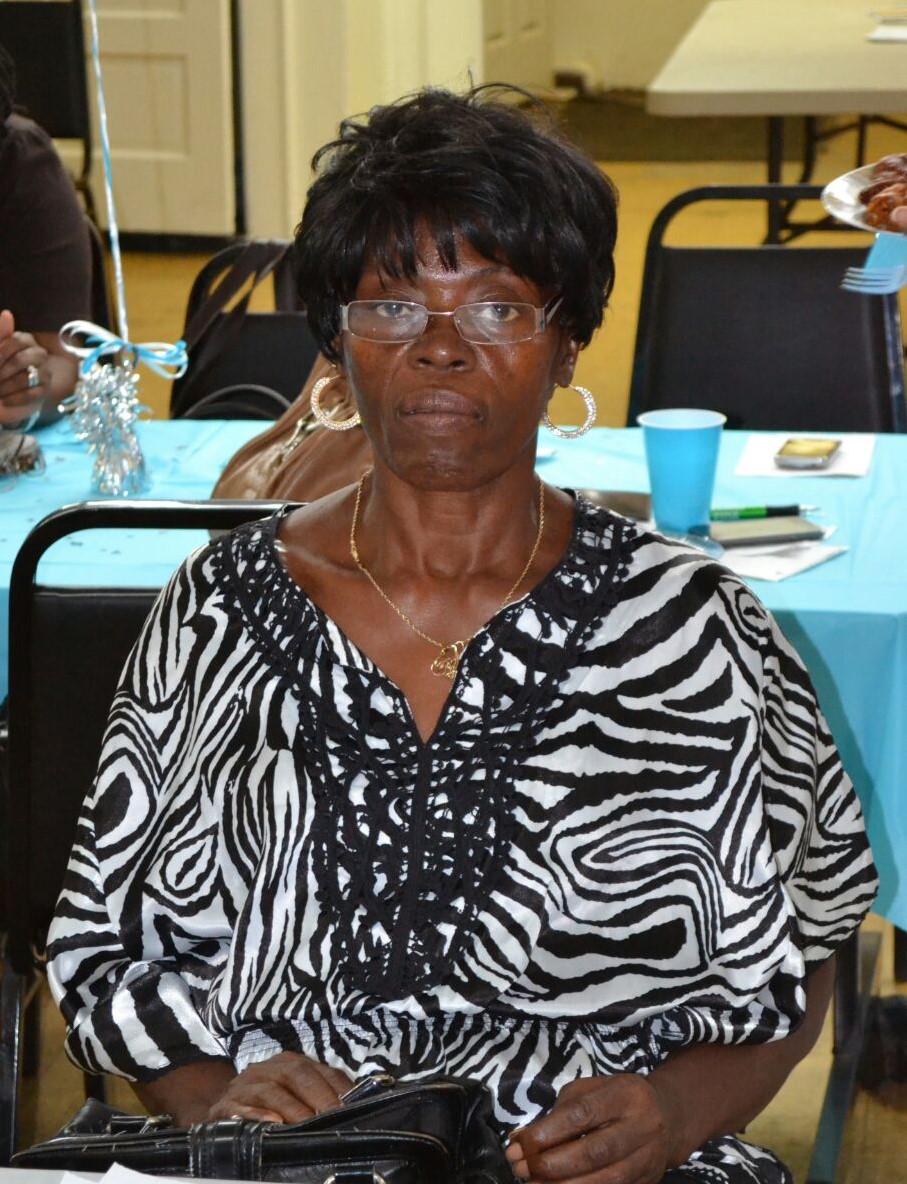 Elmeda L. Simon died on Sept. 16.
She is survived by her daughter, Jean-may; sons: Osbert, Jerome, Ulysses and Collin Simon; grandchildren: Jaclyn Simon, Cyrene Simon, Rashawn Simon, Diamond Simon, K'yara Simon, Aiden Simon, Prince Simon and Alton Simon; brothers: Denfield Simon and Randolph Simon; brothers-in-law: Mushin Abdul, Cornwell Benjamin and Alvin Browne; daughters-in-law: Michelle Simon and Sophie Simon; sisters: Genevieve Williams, Viola Sealey, Delsie Benjamin, Constance "Adella' Browne, Erdolyn Simon, Kathleen Simon and Helenmay Jackson; and nieces: Michelle Simon, Leslie Simon, Nadette Simon, Carrie Simon, Nuran Simon, Darlene Simon, Seleen Simon, Sylvia Simon, Danyca Simon, Jennie Simon, Sandra Simon, Silver Jackson, Lorraine Sealey, Joanne Benjamin, Sherrlyl Benjamin, Flawn Benjamin, Veronn Benjamin and Tanika Benjamin.
She is also survived by nephews: Charlie Brewster, Paddy Jackson, Cliton Nicolas, Kelly Sealey, Murray Sealey, Elvis Sealey , Sydney Sealey, Brian Sealey, Vaughn Tongue, Leon Benjamin, Dion Benjamin, Rickey Benjamin, Clarence Benjamin, Rexford Benjamin, Dwayne Benjamin, Dareon Simon, Kendrick Simon, Chet Simon, Lorne Simon, Randolph Simon Jr., Jason Simon, Julian Simon, Dwayne Simon, Marvin Simon, Shawn Simon, Kevin Simon and Krent Simon; special friends: Prisca, Pat, Joyce, Melvina, Doctrine, Grace, Jones, Lestroy, Connie, and Dally Smith and family; as well as other relatives and friends too numerous to mention.
A viewing will take place at 9 a.m. followed by a funeral service at 10 a.m. on Friday, Sept. 30, at Friedensthal Moravian, Christiansted. Interment will be at Kingshill Cemetery.
Arrangements are entrusted to Divine Funeral Services and Crematory. We own and operate our own crematory. Let us offer you a Dignified Funeral, affordable by all. Tel: 773-0003/fax 773-3003.